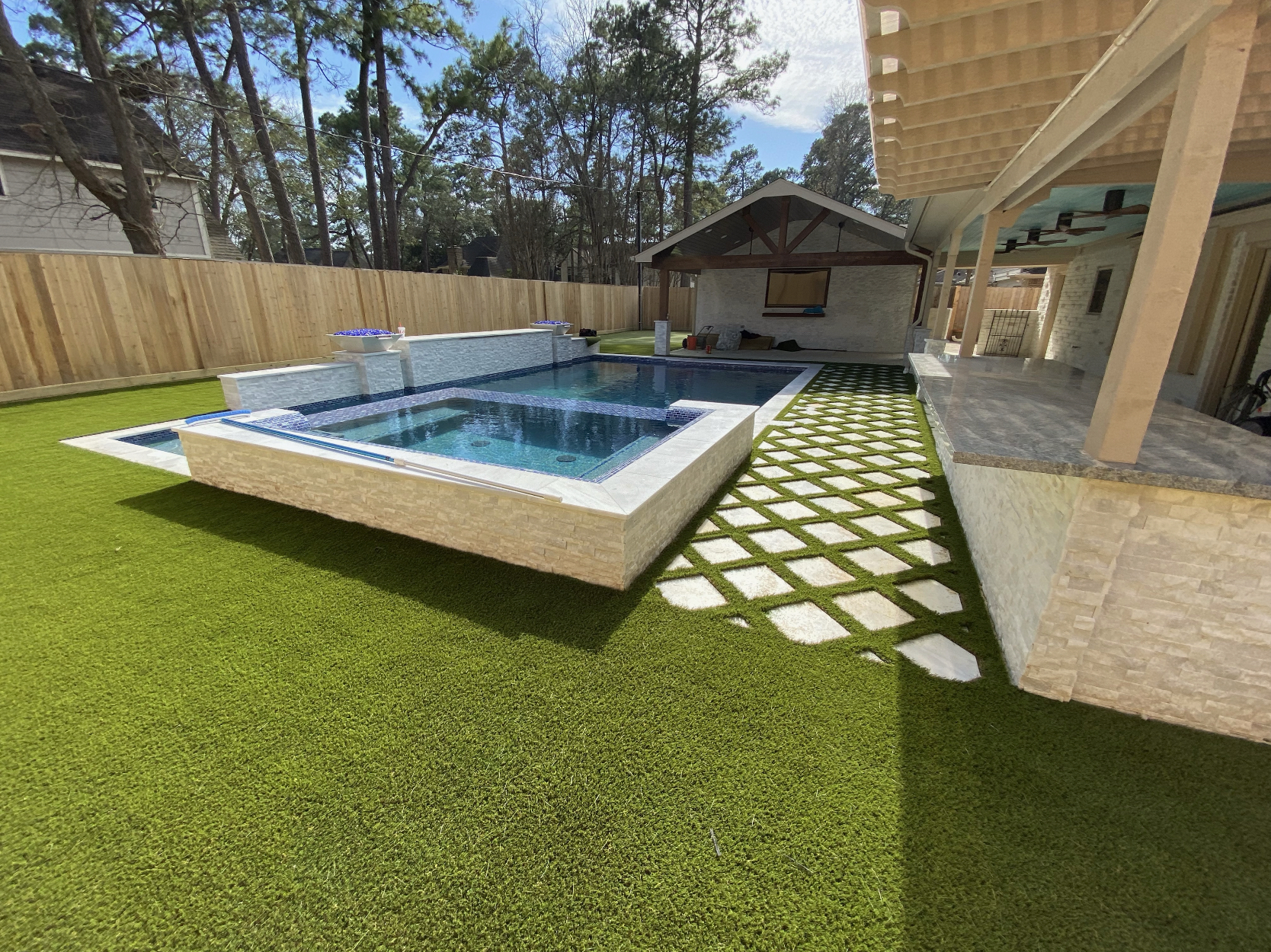 At SYNLawn, we have over 50 years of research and development instilled in our turf collection to provide numerous features and benefits not found anywhere else in the artificial grass industry. One of these proprietary innovations has led to the creation of the most realistic and technologically advanced turf yarn formula, Super Yarn™. Super Yarn is the first-of-its-kind and is changing the way that Tampa artificial turf is manufactured. Super Yarn combines three of the most unique enhancements at the DNA level to create technology. This yarn formula is one of the largest factors that makes SYNLawn the most durable and long-lasting synthetic grass option available to date.
Sanitized® Antimicrobial
With the silver-based antibacterial Sanitized®, you can quickly eliminate up to 99% of the bacteria that can be found on grassy surfaces and reduce pet smells. Sanitized® can assist in preventing the spread of diseases as well as the formation of fungi, algae, mildew, and other bacteria. Additionally, aids in the breakdown of respiratory allergens that can make it difficult to breathe. In warm, damp environments, fungi and algae are well-known health risks that damage local species and produce dangerous runoff water. Algae creates dead zones by depriving water of its natural oxygen, which might expose your pets and young children to toxic water.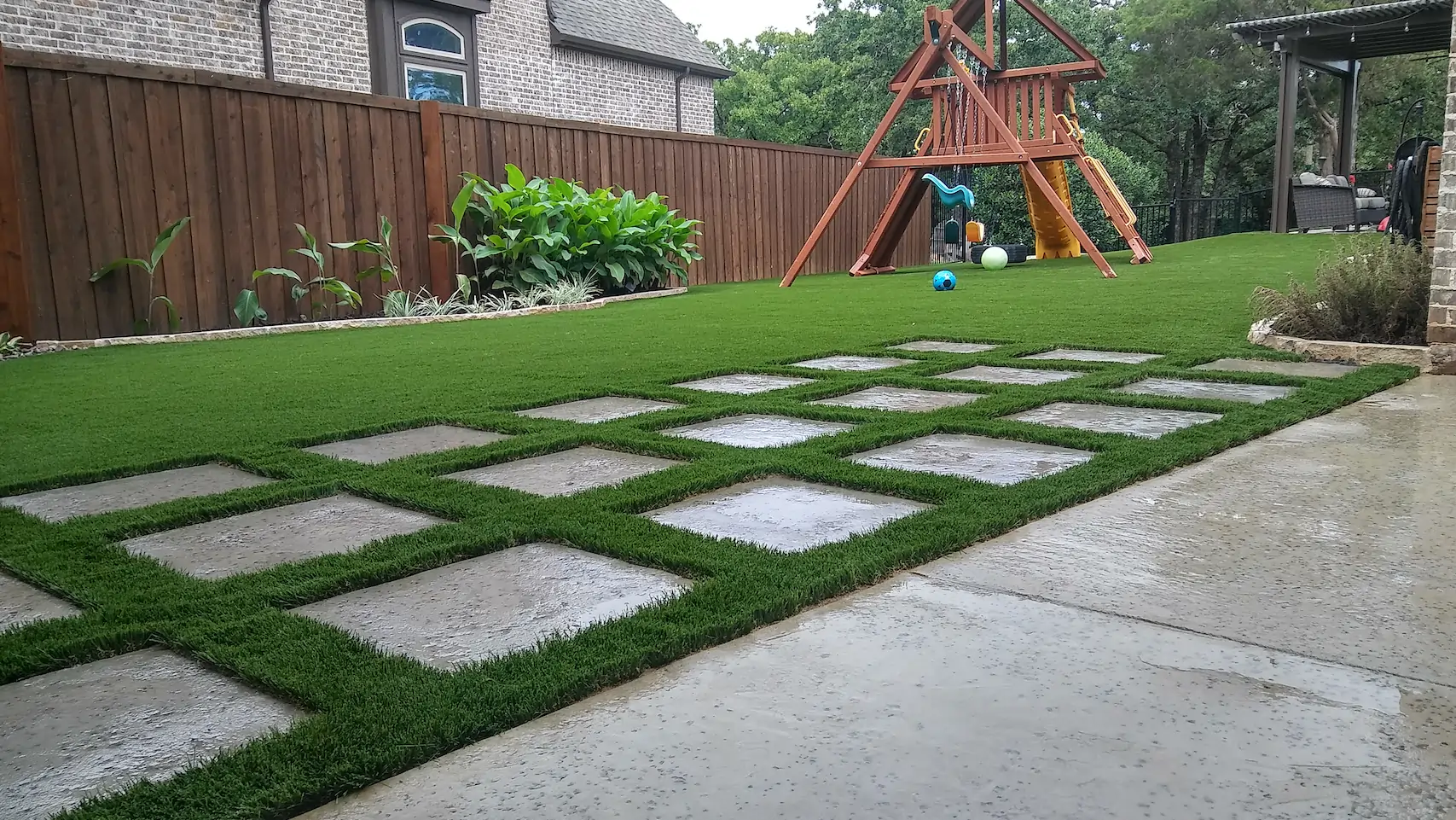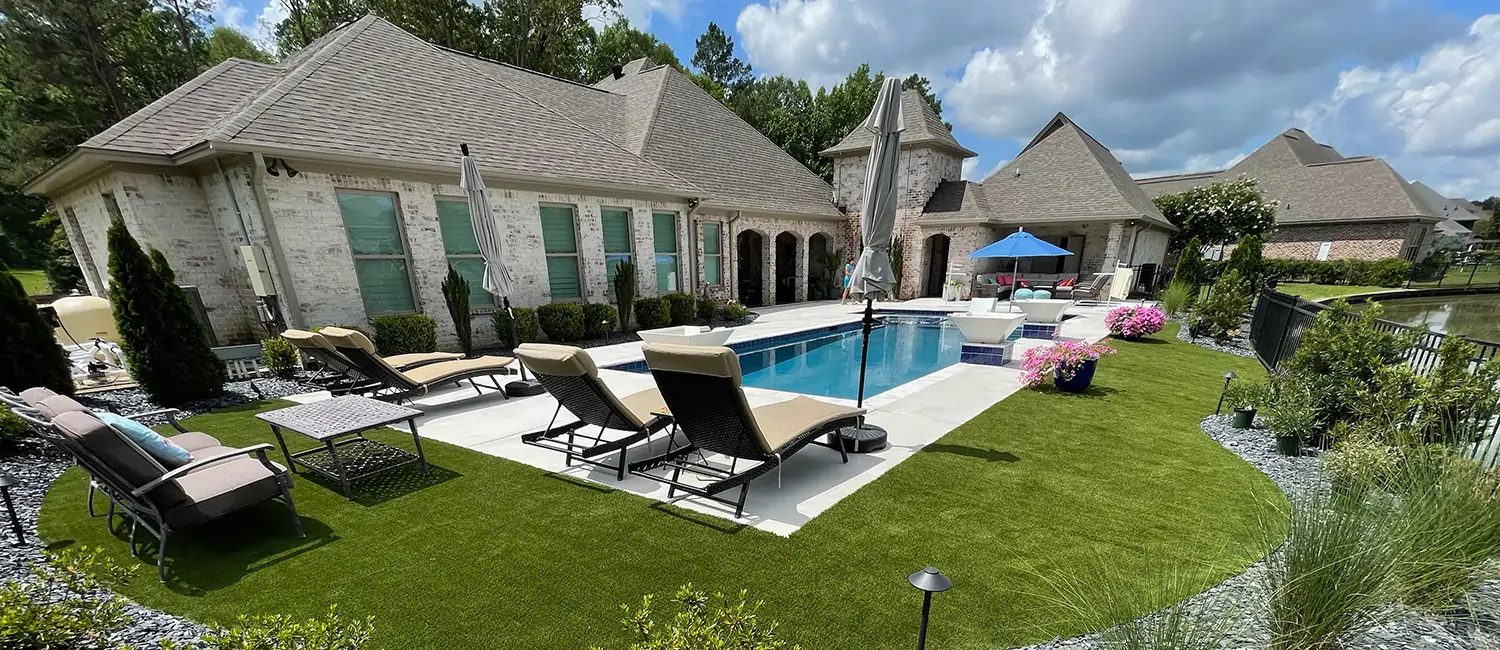 DualChill™ IR Reflective Technology
Having natural grass has several drawbacks, one of which is having dead patches or fading grass blades. Applying DualChill thermal shielding to SYNLawn Tampa synthetic turf was shown to increase IR reflectance by 42%. DualChill is the most efficient method to keep your grass from fading and deteriorating in direct sun exposure. With almost no maintenance, this has provided long-term vibrancy and elegance.
StatBlock™ Anti-Static Technology
To stop static electricity from building up on the face, a cutting-edge anti-static substance called StatBlock Anti-Static is molecularly linked to the facial fiber. SYNLawn is the only company in the industry using this type of molecular technology. Even though none of our turf produces static electricity, this element can help prevent it from being transferred from items like playground equipment or metal fixtures. Even if static occurrences are infrequent, SYNLawn recognizes the necessity of reducing the static charge on surfaces like playground equipment or metal fixtures.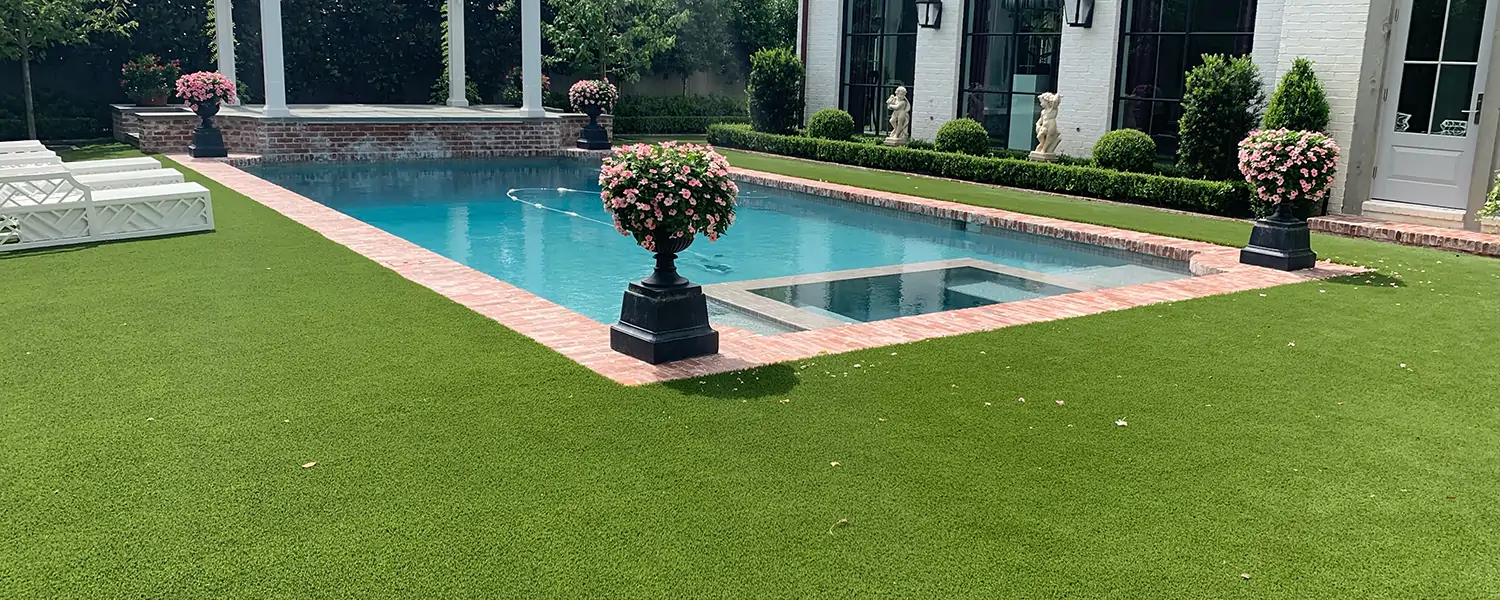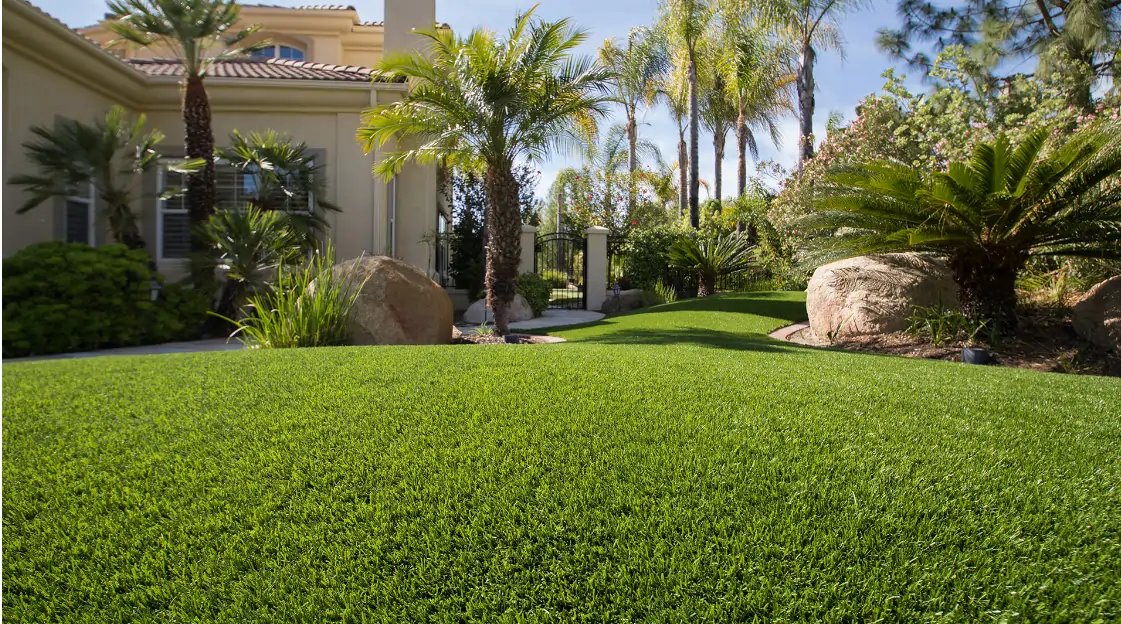 Enhanced Sustainability
Providing long-term solutions for natural grass is one of SYNLawn's top priorities. We continue to seek out innovative approaches to continuously innovate long-lasting, eco-friendly synthetic turf as the first firm to provide plant-based and USDA-certified Tampa synthetic grass. Since it enables us to produce the most resilient grass substitutes, we are quite proud of Super Yarn technology. Our products can be installed in areas with high activity and plenty of foot traffic since Super Yarn significantly improves their performance. Further, with our cutting-edge technologies and eco-friendly design, your installation will last a lifetime with little upkeep.
Tampa Artificial Grass Made Exclusively in the USA
Tampa artificial turf is exclusively produced in the USA. This is one of the major advantages of using SYNLawn's artificial turf. In addition to rigorously observing and controlling our synthetic grass quality at every stage of the manufacturing process, we collaborate closely with American farmers to get the previously mentioned eco-friendly ingredients. Furthermore, with its unparalleled limited lifetime guarantee, SYNLawn's USA-made artificial grass is the finest quality option currently offered in the industry today.