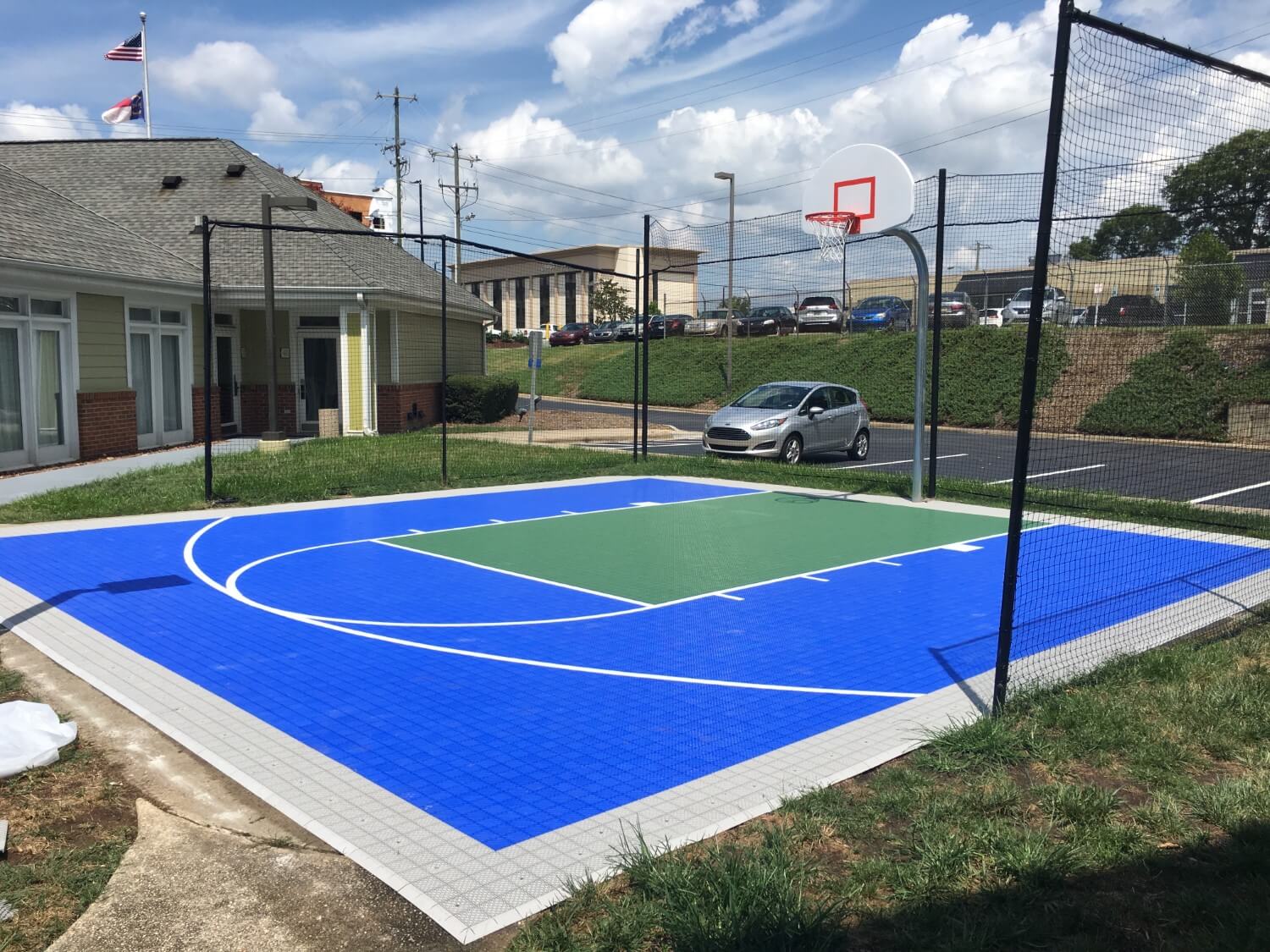 Sports enthusiasts are bringing their love of the game home thanks to Tampa sports turf and athletic surfacing. SpeedTurf, TrackTurf, and SYNCourt make it possible to practice every day and hone your skills with precision. With SYNLawn Tampa synthetic grass and the highest quality sport surfacing Tampa has to offer, you can transform your residential yard into your new favorite place to play and eliminate your need to travel, giving you more time to focus. You can easily create your own bocce court, batting cage, basketball court, and more with our help and customize it to your liking to ensure that your surfaces are unique to you.
Unrivaled Durability and Performance
SYNLawn Tampa athletic turf and sport surfaces are designed to take on anything you throw at them. We know that workouts and training sessions can be rigorous and as a result, your landscape will deteriorate in no time. We have instilled more than 50 years of research and development into our turf to offer a level of superior durability, performance, and quality not found anywhere else in our industry. Our sport turf is made with a low pile height and 5mm foam backing, offering a nonabrasive surface that will reduce friction and enhance safety. You are sure to experience an increase in both speed and athletic performance.
In addition, Tampa artificial turf is engineered with the highly effective antimicrobial Sanitized®. This powerful component is part of our Super Yarn™ technology and eliminates up to 99% of bacterial growth. Sanitized® surfaces are easy to keep clean and because of this, the risk of infections such as Staph is substantially decreased.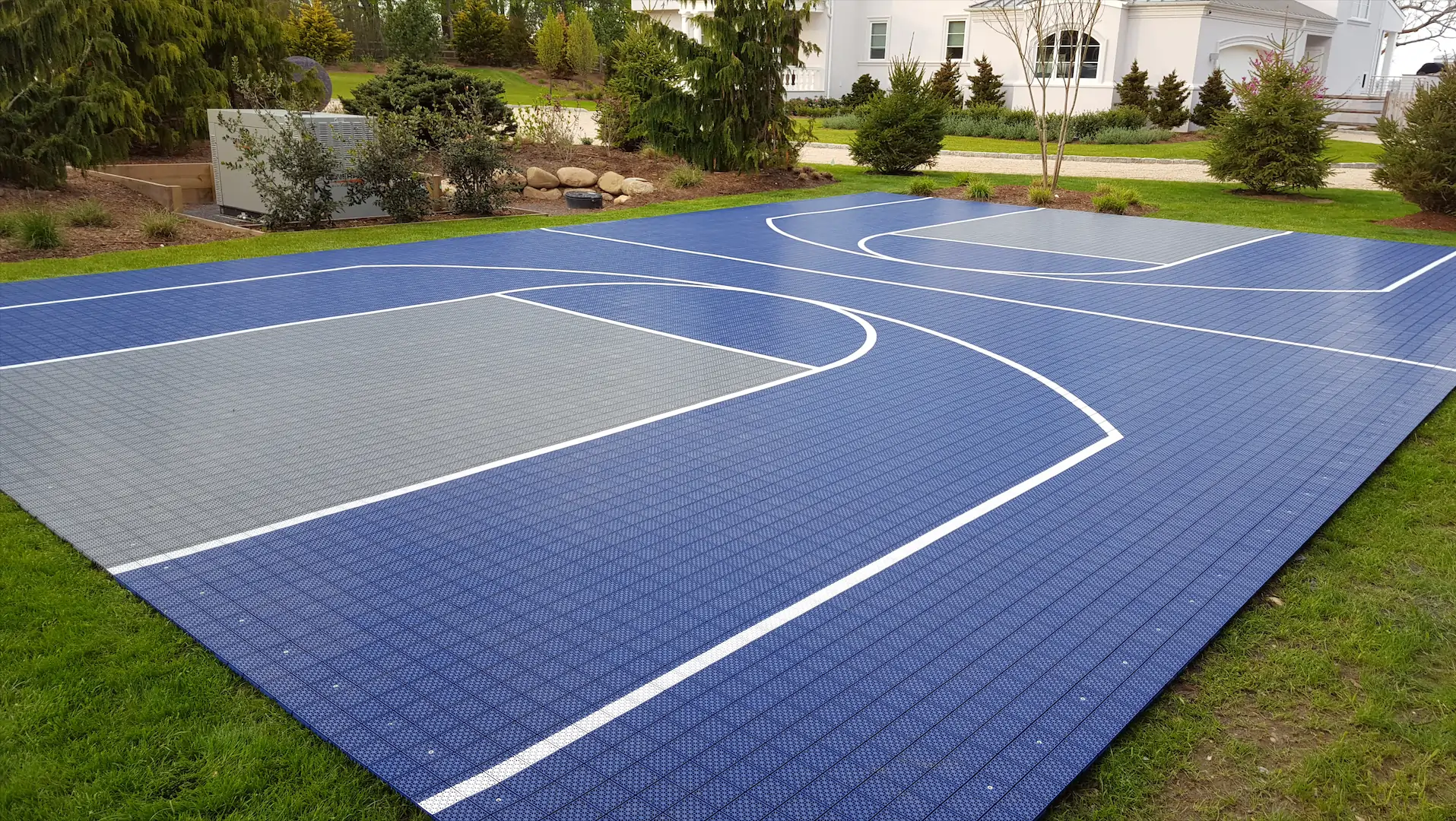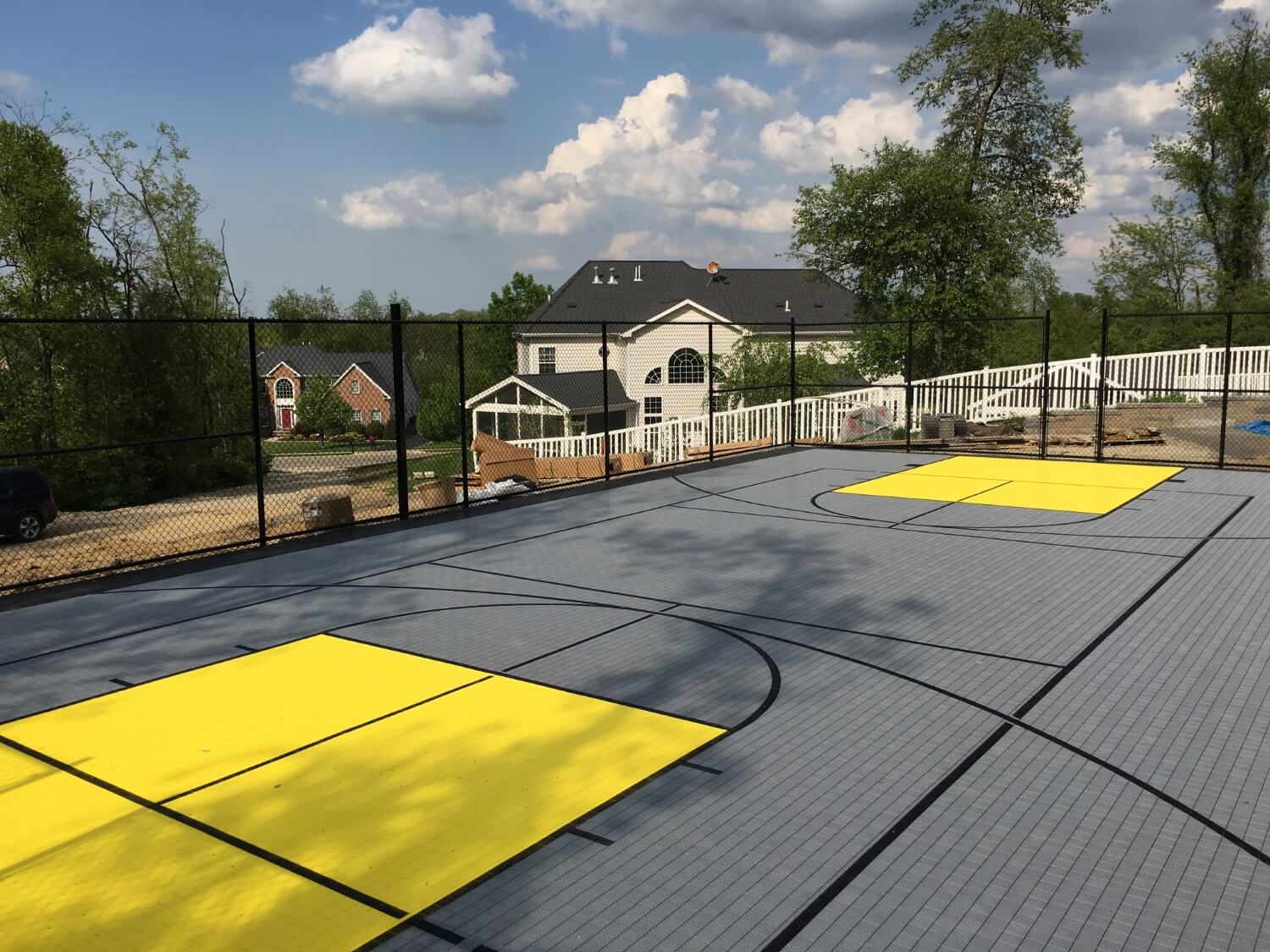 SYNLawn Athletic Field Turf to Prevent Injuries
Parents of athletes want their children to be safe while they are practicing and doing what they love. Just as professionals want to avoid injury so that they can keep going to work. SpeedTurf and TrackTurf protect athletes and reduce lower back strain, muscle tightness, shin splints, and other common ailments thanks to built-in shock absorption. Safety is a key priority at SYNLawn; therefore, we make sure that our athletic fields and sports surfaces exceed strict commercial safety requirements so that you and your kids can avoid common injuries and abrasions.
Low-Maintenance Tampa Artificial Grass Sport Surfaces
For more than 20 years, SYNLawn has offered artificial turf that eliminates the need for traditional maintenance. When it's time for practice, the last thing you want to do is mow the lawn before you can get started. We make it possible to do away with mowing, watering, and reseeding, allowing you to save time and focus on your practices as soon as you are ready. Our turf will not shift or shed under the impact of high activity and offers maximum drainage to allow for near-immediate use after heavy water or rain exposure. It is stain and odor-resistant with the help of the Envirofill® infill system and Sanitized®, and it resists fading thanks to its pure nylon fibers. It will even stay cool in the summer thanks to our exclusive HeatBlock technology, so you can stay comfortable year-round. SYNLawn Tampa athletic turf featuring our state-of-the-art HeatBlock technology is scientifically tested and proven to provide up to 20% cooler surface temperatures than competing turf brands. No heat-absorbing rubber crumb infill is used within our Tampa athletic turf installations.