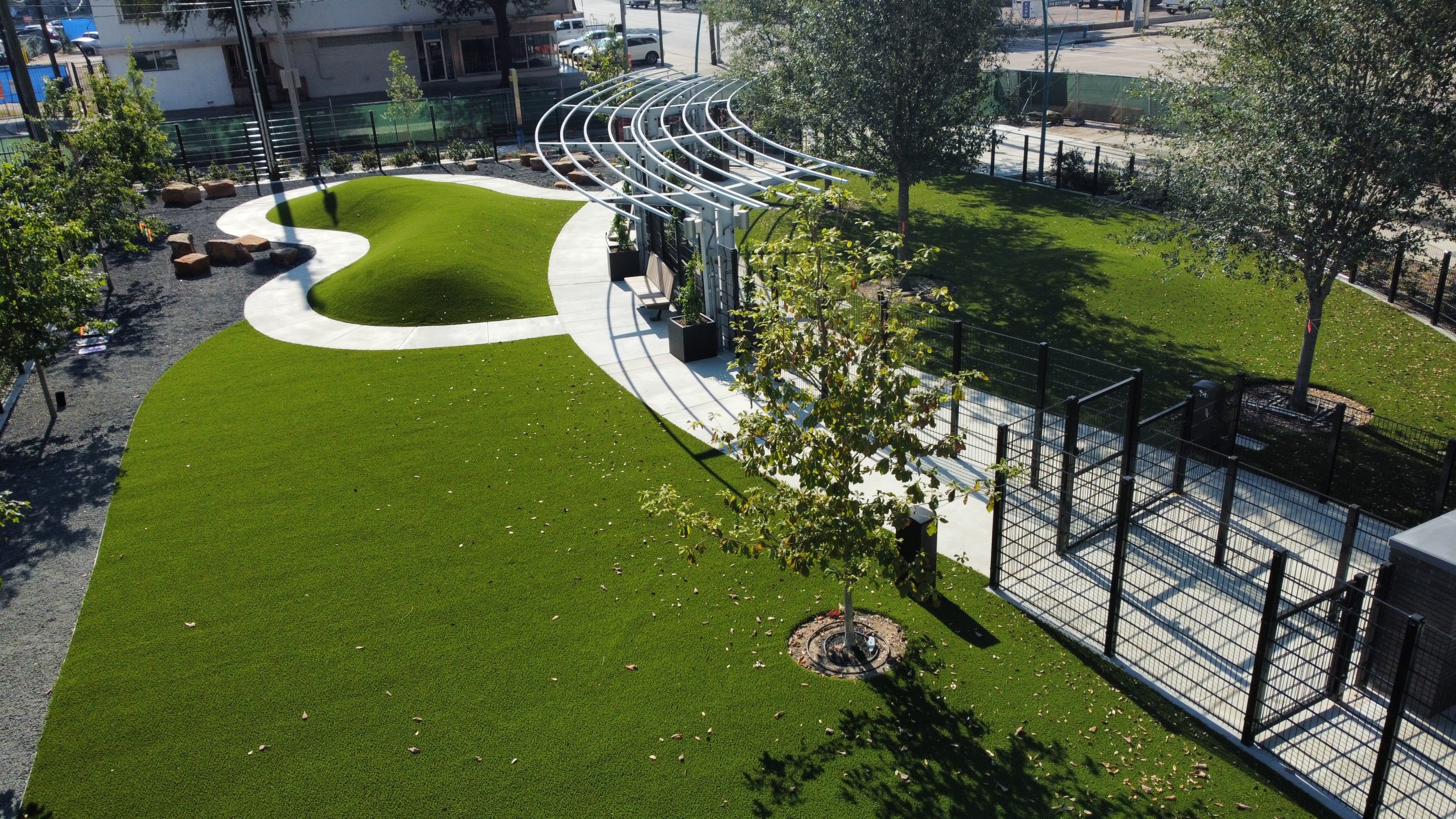 SYNLawn is the leading provider of Tampa artificial grass installation for commercial landscapes. This is a direct result of our dedication to elite customer service and offering detail-oriented Tampa artificial turf installations that will last you a lifetime with minimal effort. We offer the most realistic and high-quality grass alternatives that are made with plant-based materials and advanced turf technologies. We have instilled more than 50 years of research and development to ensure this and have only just begun exploring our opportunities. In addition, we are fully licensed, bonded, and insured to complete multi-million-dollar projects from start to finish.
Additional benefits include, but are not limited to:
Super Yarn technology: the industry's strongest yarn formula that combines antimicrobial, anti-static, and IR reflective components at the DNA level
EnviroLoc+™: our exclusive backing system that locks in turf blades to prevent shedding from the impact of high activity and foot traffic
SuperDrain+ offers a maximum drainage rate of up to 1,200 inches per hour
HeatBlock™ technology keeps surfaces, up to 20% cooler than competing brands
Sanitized® antimicrobial eliminates up to 99% of bacteria and mildew
Envirofill® infill controls odors and stains left behind by pet waste
UV-stabilized yarns that resist fading year-round
Made in the USA
Reclaim Your Time and Money Spent on Maintenance
If you're a business owner, you know that presentation is key. You also understand that there isn't always extra time to spend on lawn care and maintenance to keep your landscape looking inviting and pristine. Fortunately, Tampa artificial grass makes it simple to achieve this from day one of installation. Our turf is designed to replicate the gorgeous appearance and natural behaviors of traditional grass as closely as possible. We eliminate traditional maintenance and help our customers conserve valuable resources. On average, you will be able to save up to 70% on your water bill each month and reclaim up to a third of your water consumption. In addition, we can significantly reduce carbon emissions by doing away with gas-powered lawn equipment. A single lawn mower alone can emit nearly 90 pounds of carbon in a year
The Most Eco-Friendly Tampa Artificial Grass
SYNLawn is proud to be the first and only company to offer plant-based synthetic grass and a collection of USDA-certified options. This is made possible thanks to our relationship with American farmers. We are dedicated to environmental sustainability and are happy to be able to replace harmful petroleum components with renewable soybeans and soybean oil. We are changing the way that artificial grass is manufactured by incorporating 60% and up to 80% of plant-based content in our manufacturing.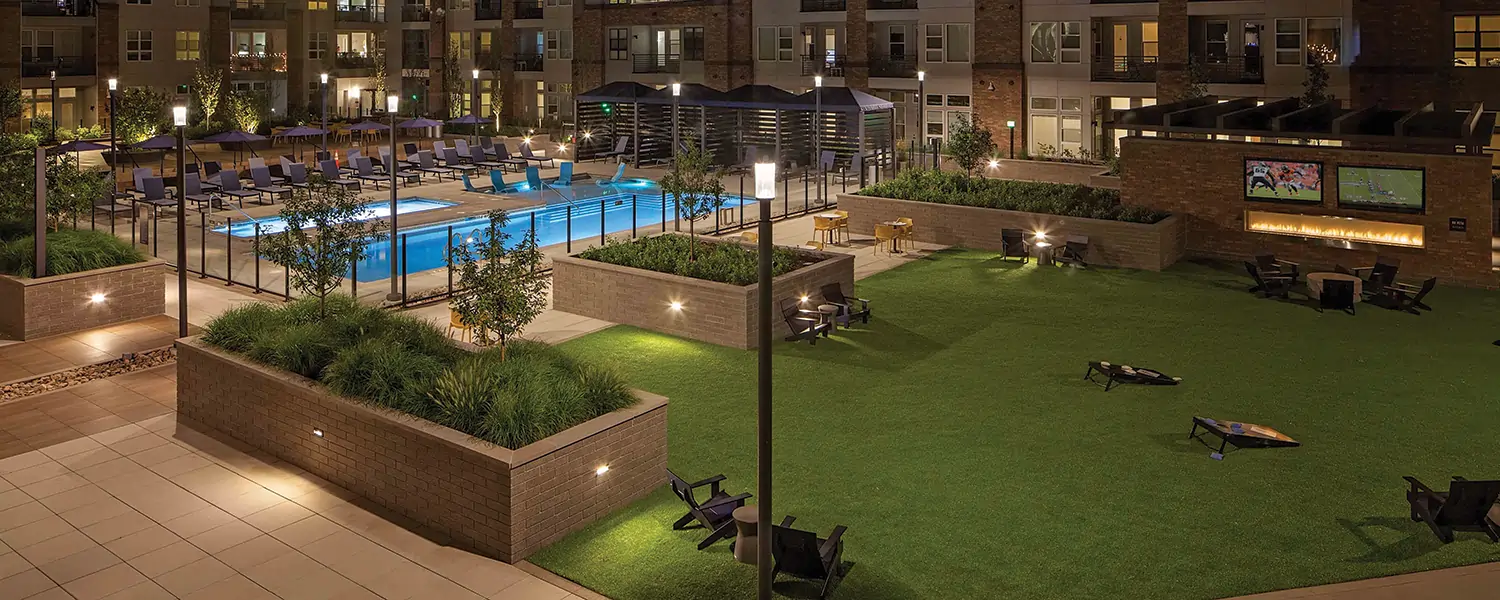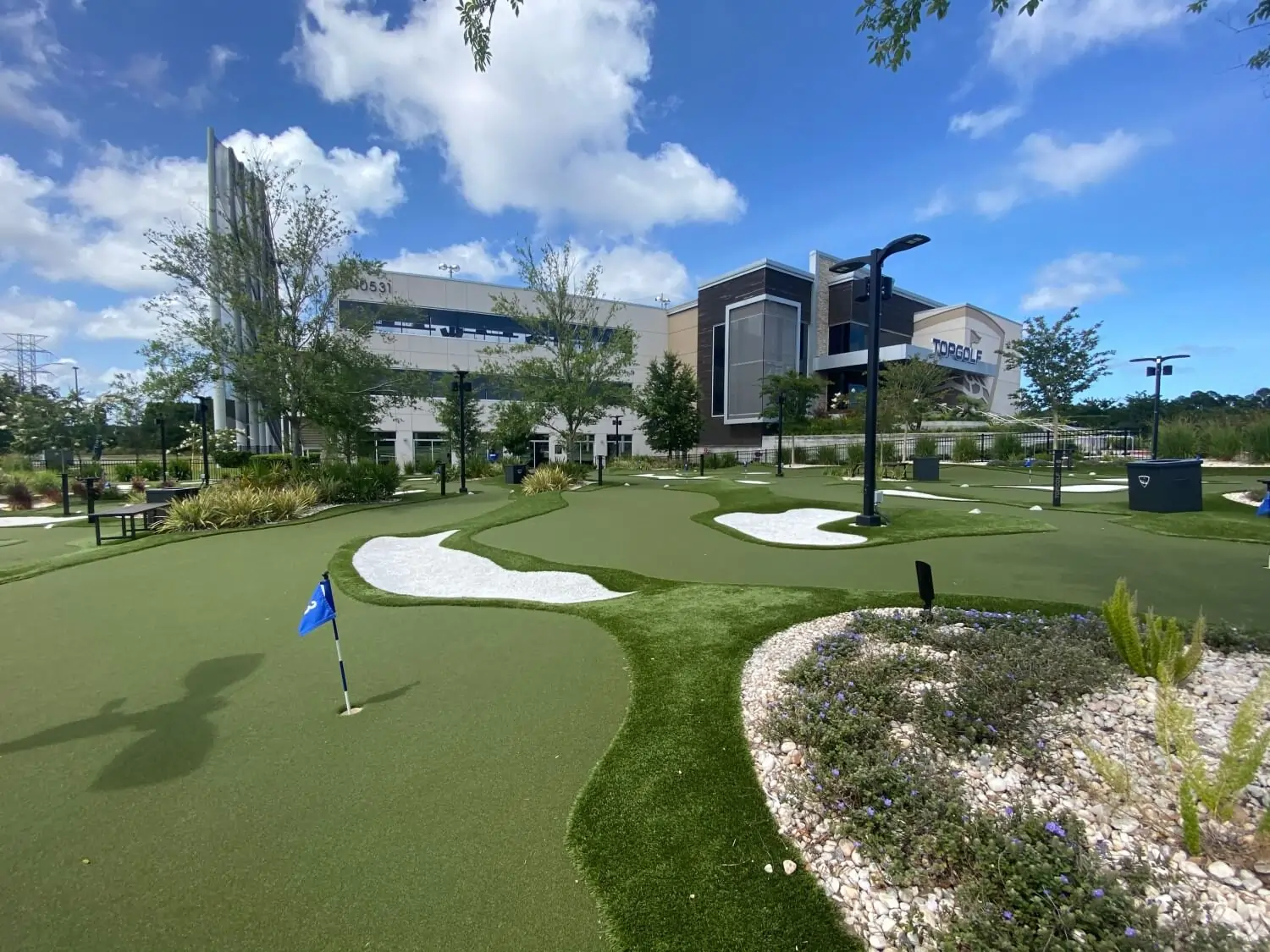 Commercial-Safe Tampa Artificial Turf
Safety is key when designing a commercial landscape. Fortunately, SYNLawn meets the highest commercial safety standards and is the first to recognize the need for IPEMA synthetic turf. We meticulously test our artificial grass to meet proper fall height attenuation to cushion falls up to 10 feet. Accidents happen, but schools, playgrounds, sports facilities, and more will not have to worry about common injuries and abrasions with SYNLawn. In addition, our turf is ADA, CSA, and HIC compliant and perfect for all ages.
Fire-Safe Synthetic Grass
While we never hope to experience a fire, you can rest assured knowing that SYNLawn offers Class A fire-rated artificial grass. SYNLawn is dedicated to developing artificial grass solutions that aid in the prevention of fire spread. Our fire-resistant artificial grass goes through rigorous testing to extend the time between the start of a fire and the arrival of emergency responders. Other brands would serve as catalysts for the flames. However, Tampa artificial turf will simply melt and blacken, saving you from large-scale damage and extreme injury.