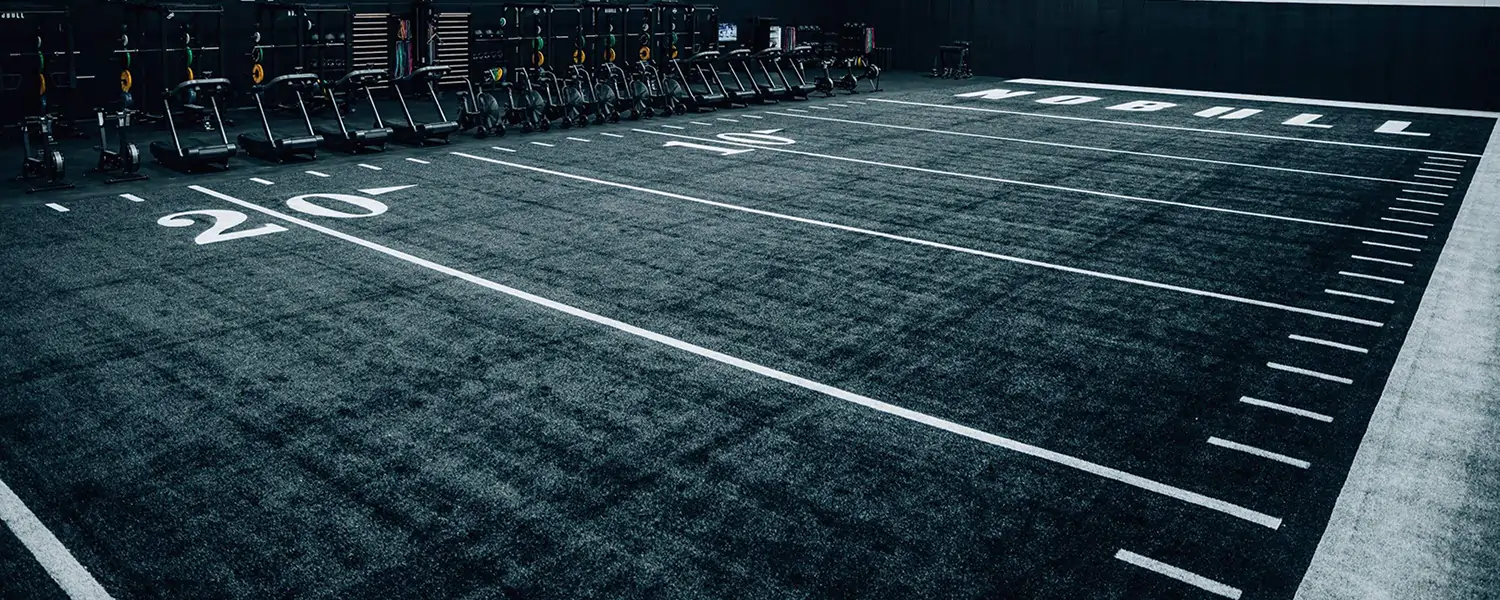 We provide a selection of Tampa athletic turf that is made specifically for uses such as football and soccer fields, indoor gymnasiums, tracks, and multipurpose fields. In addition to requirements that improve the sports experience and safety regulations, our Tampa athletic turf has been formulated using the same low-maintenance philosophy, advanced turf technologies, and eco-friendly materials.
Tufting lines into the grass eliminates seams at key stress zones
Able to tolerate heavy wear and foot traffic
No infill for simple upkeep and cleaning
Nylon root zone for resistance reduction and durability
Impact energy is absorbed by 5mm rubber cushioning
Unmatched Performance and Superior Durability
SpeedTurf and TrackTurf are made to endure the most strenuous workouts and reduce the risk of common sports injuries. These two high-end grass replacements excel at activities that require nimbleness and agility. Athletes can additionally stretch, bend, and lie on the ground comfortably because of our nonabrasive surfaces. Finally, due to how simple it is to clean and disinfect our fibers, the danger of staph infections and mold growth has significantly decreased.
SYNLawn Tampa athletic field installation is suitable for field applications including, but not limited to:
Baseball
Soccer
Lacross
Track & field
Softball
Football
Field Hockey
Gyms
Sled pulls
Indoor shot-put/hammer training
Cross-training
Gym floors
Weightlifting areas
Indoor batting cages
Tennis courts
Aerobics & more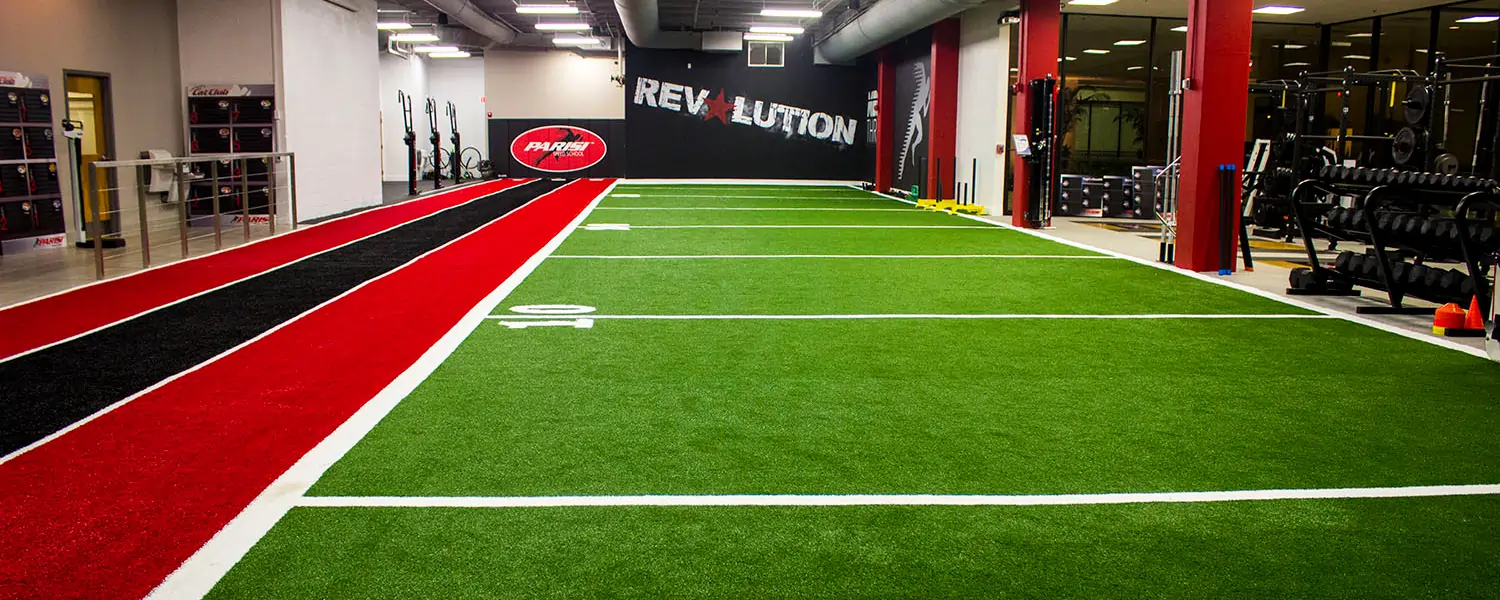 The Safest Athletic Turf Tampa Has to Offer
Nothing is more crucial to SYNLawn than protecting the safety of our customers using our artificial grass. Since our surfaces are designed to withstand the demands of even the most rigorous workouts and to help prevent common sports injuries, they are ideal for agility training and speed activities. To ensure that Tampa athletic grass satisfies the highest commercial safety requirements, we independently evaluate and test it. This allows you to have fun while maximizing the opportunity to develop your performance and skills. Additionally, SYNLawn Tampa athletic surfaces include a reinforced foam base layer with built-in shock absorption to lessen impact and shield players from jolts and jars, as well as reduce lower back fatigue, muscle soreness, shin splints, and other common injuries.
Make Athletic Field Maintenance a Thing of the Past
With how often athletes must train to reach their full potential, it can be exceptionally difficult to properly maintain an athletic field and keep it looking pristine. This is a thing of the past with SYNLawn Tampa athletic turf. No more mowing, no more watering, and no more reseeding. Instead, athletes enjoy year-round luxury, professional performance, and endless reliability.
In addition, SYNLawn can help you save up to 70% on your water bill. Thousands of gallons of water are lost each year on lawn maintenance and even more on large-scale fields. We are happy to help our customers save time and money on maintenance and preserve the environment in the process. SYNLawn is the first and only company to manufacture its athletic turf with plant-based materials. Working with American farmers allows us to locally source materials, including sugar cane and soybean oil, for our manufacturing and make our turf recyclable and reusable for future installations.
Customize Your Tampa Athletic Turf
Commercial athletic grass from SYNLawn is offered with a variety of alternatives to emphasize your favorite team or show off your unique personality. We can assist you in making your color selection and even include the logo of your preferred local or professional club. We give our customers creative freedom for every project and will work closely with you to ensure your satisfaction is met.