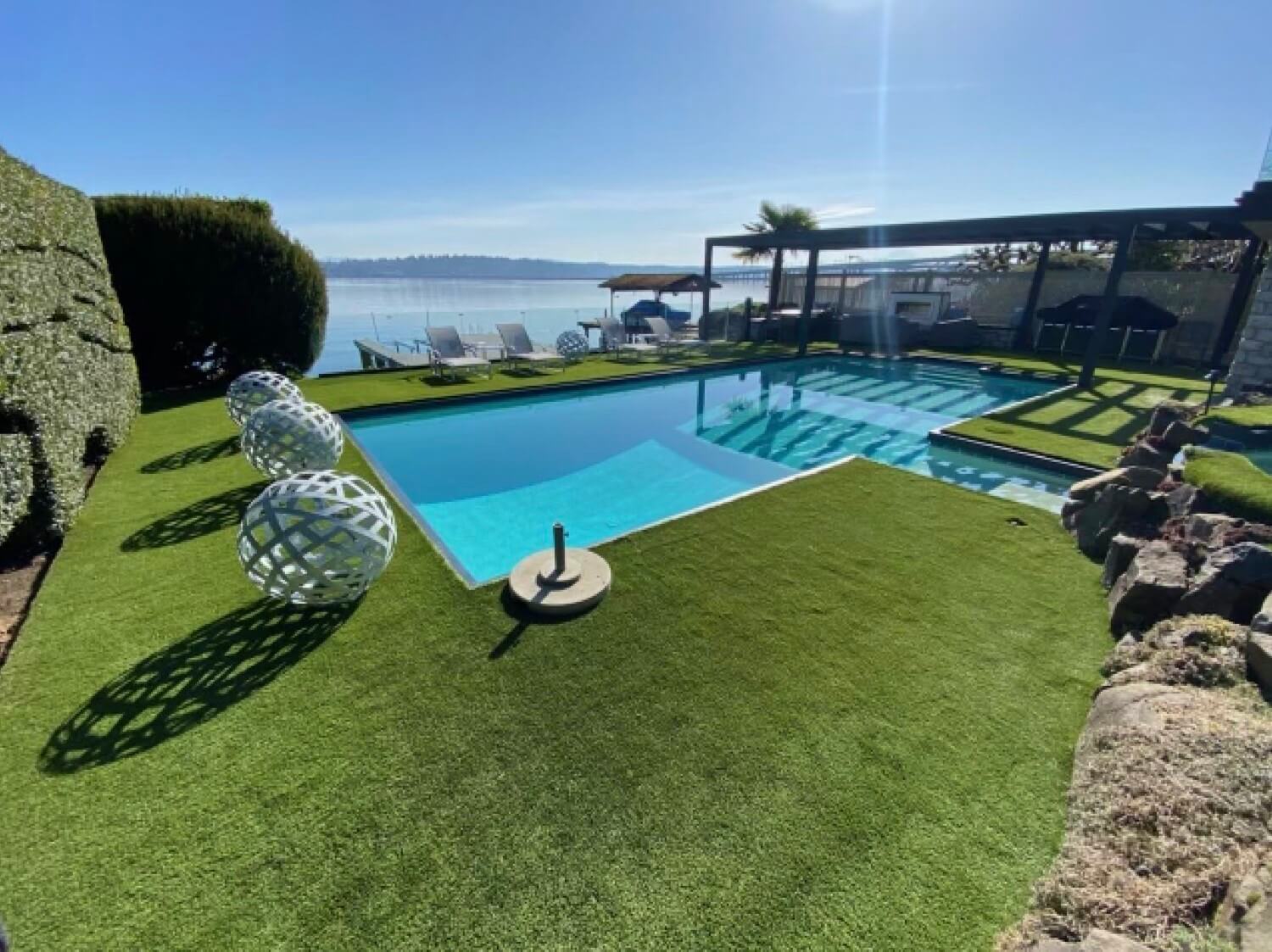 High-quality artificial grass surfacing solutions are available in Clearwater, FL from the team of experts at SYNLawn Tampa. We offer a wide range of artificial turf products for both residential and commercial applications. Whether you need a beautiful and low-maintenance lawn, putting green, or a safer and more durable surface for your pets to enjoy outdoors, SYNLawn Tampa has the products and services to get the job done right in Clearwater.
Residential Artificial Grass
One of the biggest benefits of installing artificial grass for your Clearwater home is the ease of maintenance. Traditional grass lawns require constant watering, mowing, fertilizing, and pest control. This can be time-consuming, costly, and damaging to the environment. With residential artificial grass from SYNLawn Tampa, you can have a beautiful and healthy lawn without the hassle.
Our artificial grass products are designed to look and feel like conventional grass. They are available in a variety of shades of green, textures, and pile heights to match your preferences and landscaping needs. Our synthetic turf is also made of high-quality materials that are non-toxic and highly durable. This makes them resistant to fading, UV rays, and weather conditions and helps ensure that your lawn will look great for years to come.
Commercial Artificial Grass for Businesses
At SYNLawn Tampa, we also offer commercial artificial grass products that are designed to meet the specific needs of businesses and organizations in Clearwater, FL. Whether you need a decorative landscape, a safer play area for children, or a high-performance sports surface, we have the right solution for you.
Our artificial grass products for businesses are made of high-quality materials that are resistant to wear, tear, and heavy foot traffic. They are also easy to clean, maintain, and even customize. With our commercial artificial grass, you can create beautiful and functional outdoor spaces that help enhance your brand, attract customers, and increase comfort.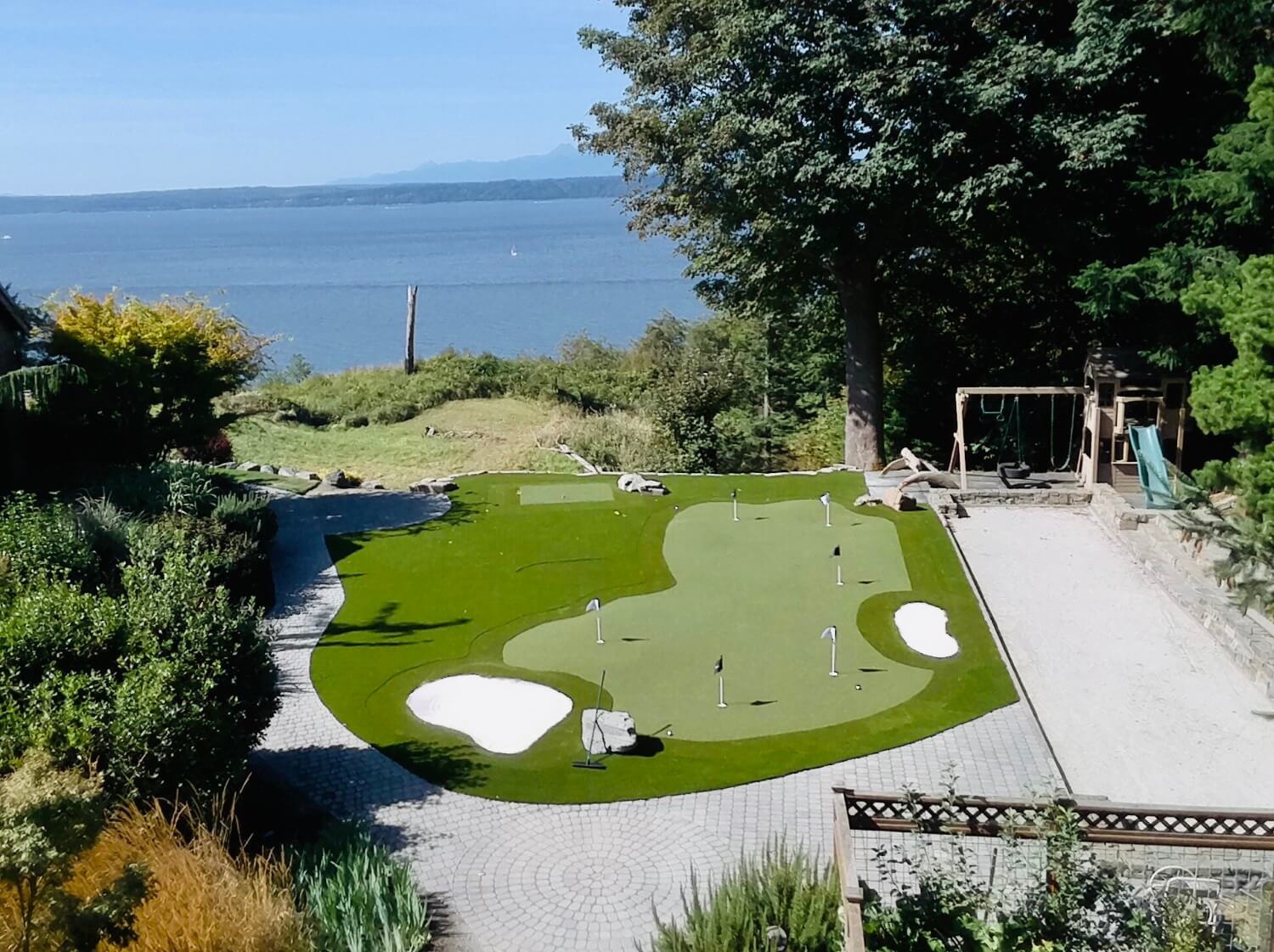 If you are a golf enthusiast in Clearwater, Florida, artificial grass putting greens from us at SYNLawn Tampa can be the perfect solution for your golf needs. Our synthetic putting greens are designed to replicate the look and feel of a traditional golf course but without the high maintenance and costs. This is because our putting greens are made of high-quality synthetic turf that is designed to simulate the ball roll and speed of a conventional golf course.
Our artificial grass putting greens are customizable in order to fit your space and preferences. They can also be installed both indoors and outdoors. With our putting greens, you can practice your golf skills practically anytime and anywhere while enjoying a more convenient and cost-effective golf experience.
Playgrounds in Clearwater, FL
At SYNLawn Tampa, our artificial playground grass is a great option for creating a safer and more consistent play area in Tampa, Florida. Our playground turf is designed to be durable, cushioned, and non-toxic. This makes it a safer and more comfortable surface for kids to play on. It is also easy to clean, which helps make it healthier. With our synthetic playground grass, you can create a more ideal playground or play area that encourages physical activity, creativity, and socialization.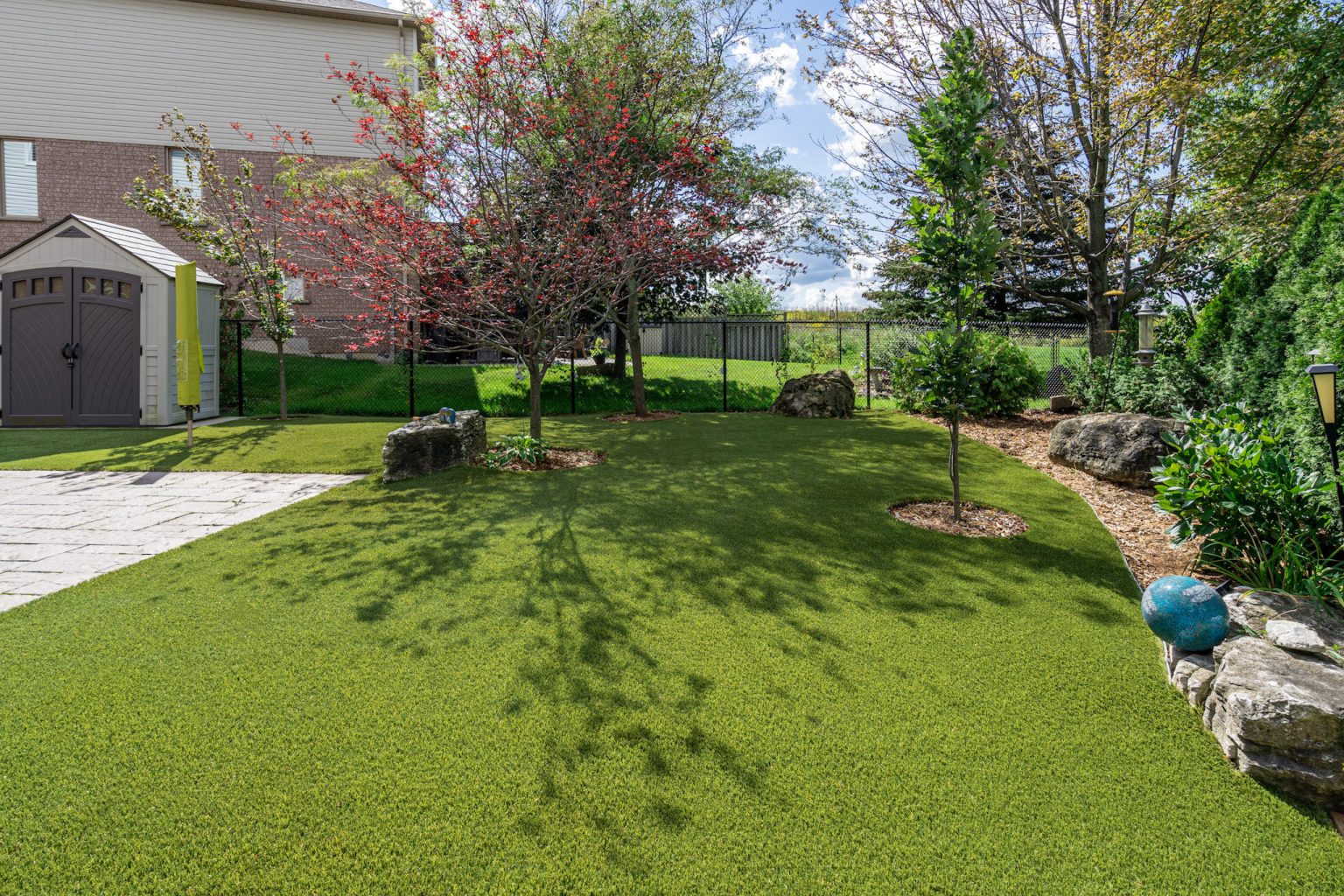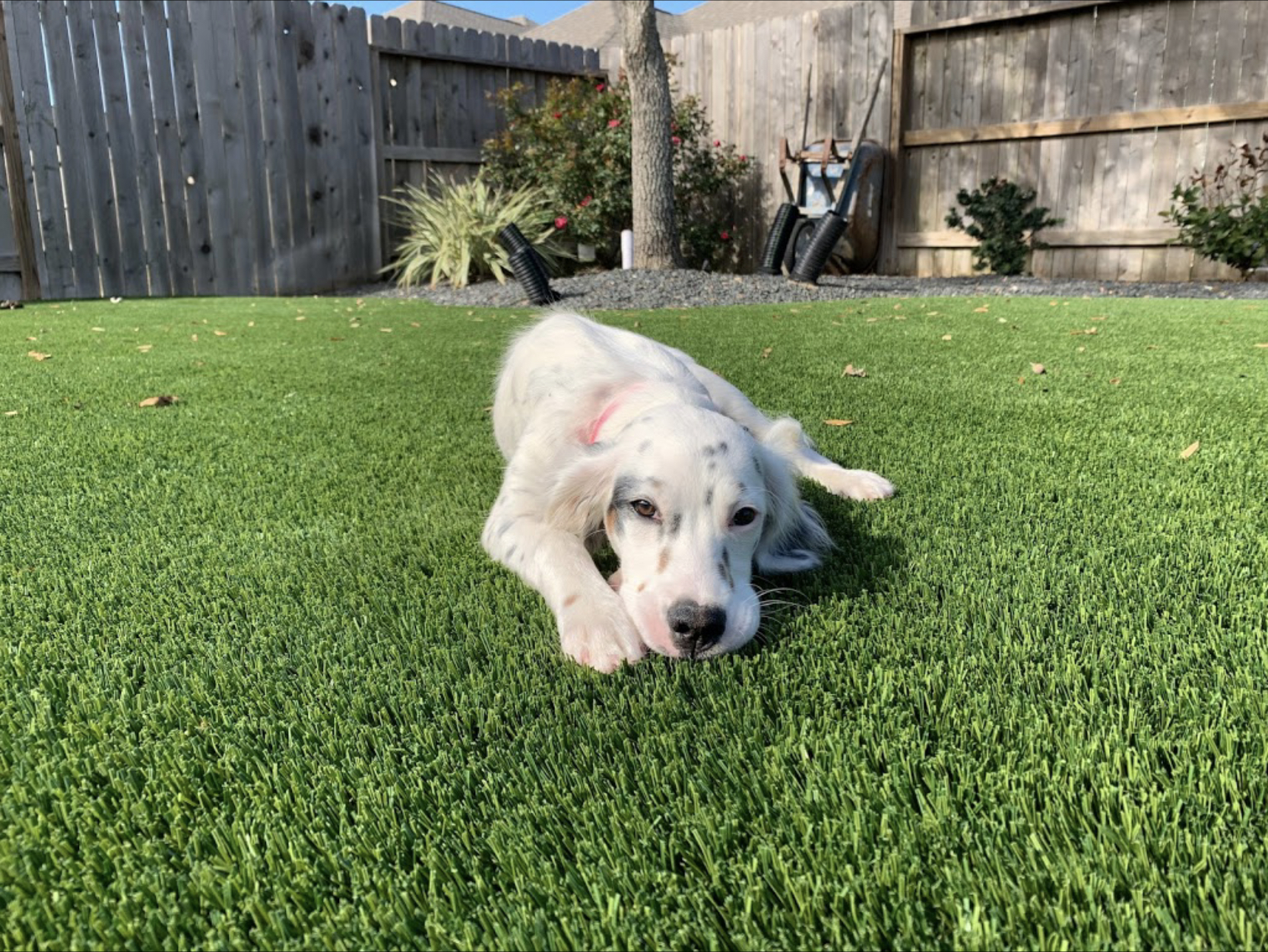 Artificial Pet and Dog Turf
If you are a pet owner in Clearwater, our artificial dog and pet grass is a great option for creating a comfortable outdoor space for your furry friends. At SYNLawn Tampa, our pet turf is designed to be durable, non-toxic, and easy to clean. This ultimately provides a low-maintenance and pet-friendly solution for your pet areas. With it, our team can help create a beautiful and safer outdoor space for your pets to play, exercise, and relieve themselves.
Our artificial pet grass is also a great solution for dog kennels, veterinary clinics, and pet hotels that require a cleaner and more hygienic outdoor area for dogs and other household pets in Clearwater.