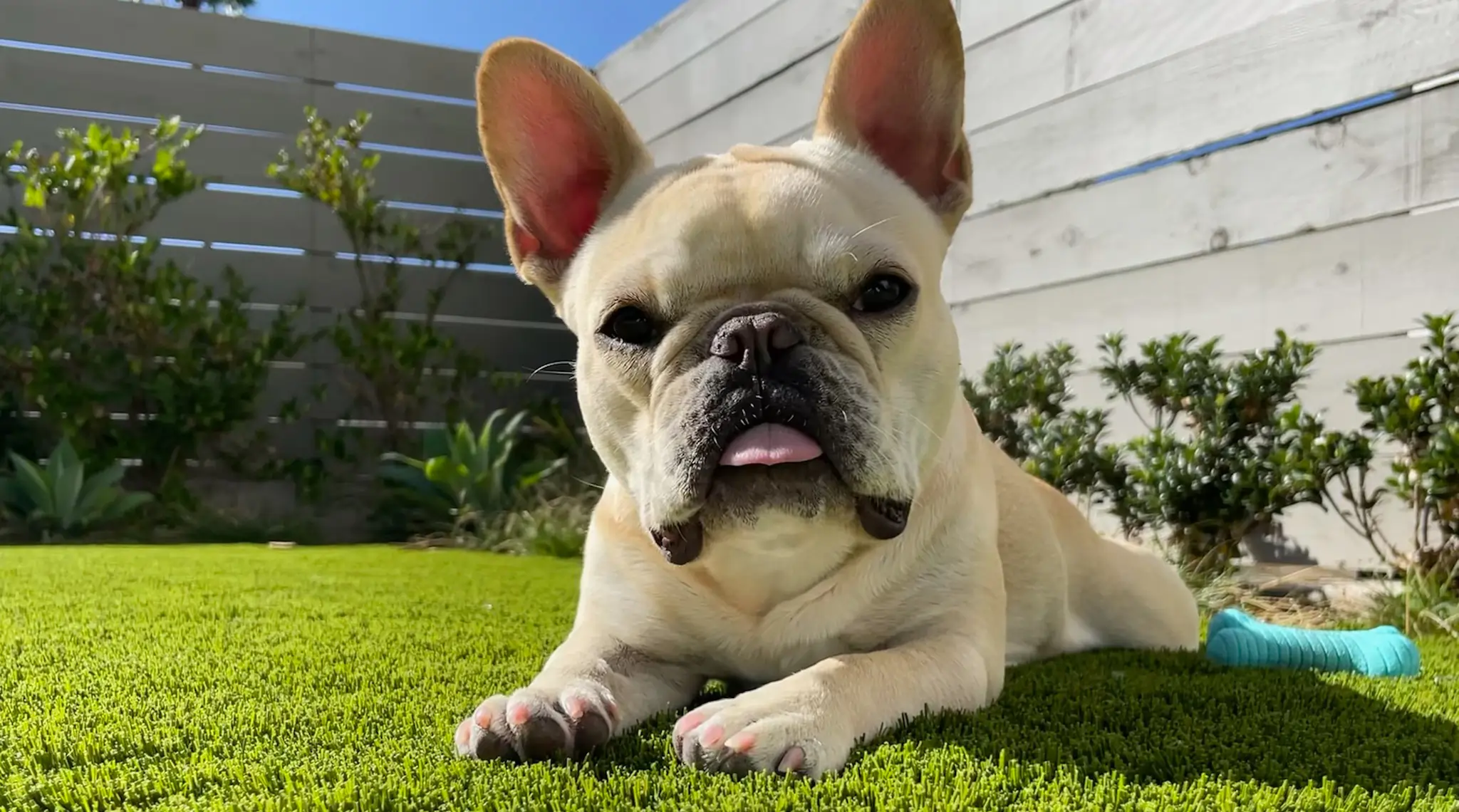 At SYNLawn, we recognize the difficulties of caring for a landscape while accommodating the needs of pets. Your landscape will change depending on the demands and activities of each pet. As a result, SYNLawn has created the ideal pet grass option for installation in business landscapes. We went back to the drawing board to carefully consider how to ensure that our luxurious and incredibly durable Tampa pet turf would remain true to life throughout the year in terms of both appearance and behavior.
Stain and odor resistance thanks to or proprietary turf technologies and infill options
No matter how the weather changes, SYNLawn Tampa artificial grass keeps dogs' paws clean
No more muddy paws, holes dug in the lawn, or unwelcome pests such as fleas or ticks in pets' fur.
The cleanest, most hygienic, and "greenest" artificial grass for dogs
Water (or any other liquid) drains through at a rate of up to 1,200 inches per hour. Soon after storms, pets will be able to enjoy the park because there won't be any standing water
Muddy paws, holes, and maintenance are no longer an issue for commercial dog parks and properties. SYNLawn Tampa pet grass spares our clients the time and expense associated with maintenance. Our solutions assist in removing the conventional upkeep needed for real grass, ensuring that your Tampa dog park is always in top shape. From the day your dog park is finished, we save our customers up to 70% of their water expenditure. With that time and money freed up, you can put it back into building your business and introducing fresh amenities that will bring in more guests.
The Benefits and Exclusive Technologies of SYNLawn Tampa Pet Turf
Part of what separates us from our competition is our ability to innovate the market with our exclusive technologies. These technologies are the result of more than 50 years of dedicated R&D. This dedication helps us provide your pets with the right safety features and your business with a landscape that will last a lifetime with minimal upkeep.
Super Yarn™ technology is a first of its kind molecularly bound yarn formula
Sanitized® antimicrobial eliminates up to 99% of bacteria from surfaces
DualChill™ IR reflectivity paired with the strongest warranty against reflective light
StatBlock antistatic inhibits the buildup of static electricity
EnviroLoc+™ backing system prevents shedding and prevents airborne allergies
Maximum drainage allows for use as soon as storms fade
HeatBlock™ technology provides significantly cooler surfaces, up to 20% more than any competing brand
Omega Technology provides long-lasting blade integrity
The strongest warranty against reflective light
Recyclable and eco-friendly US-made materials
ASTM E108 Class A Fire-Rated products
The ONLY distributor of USDA-certified products with plant-based content ranging from 60% to 80%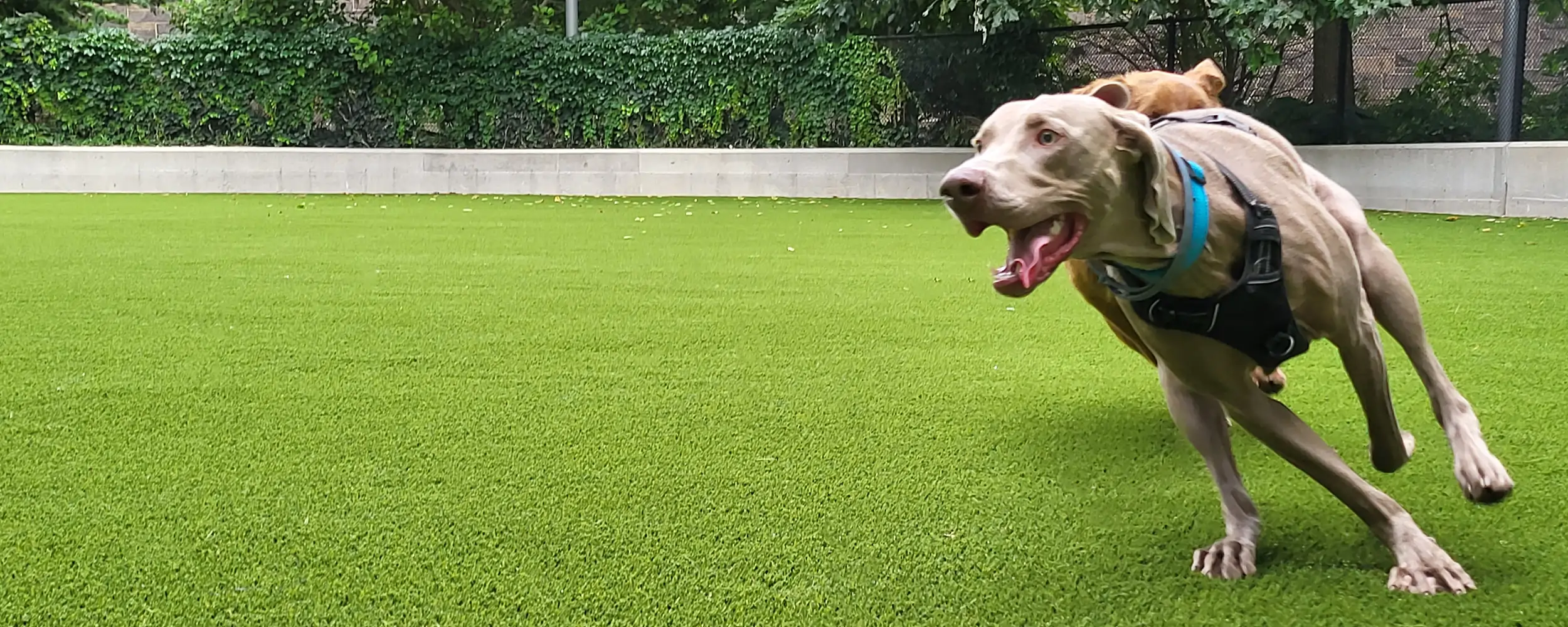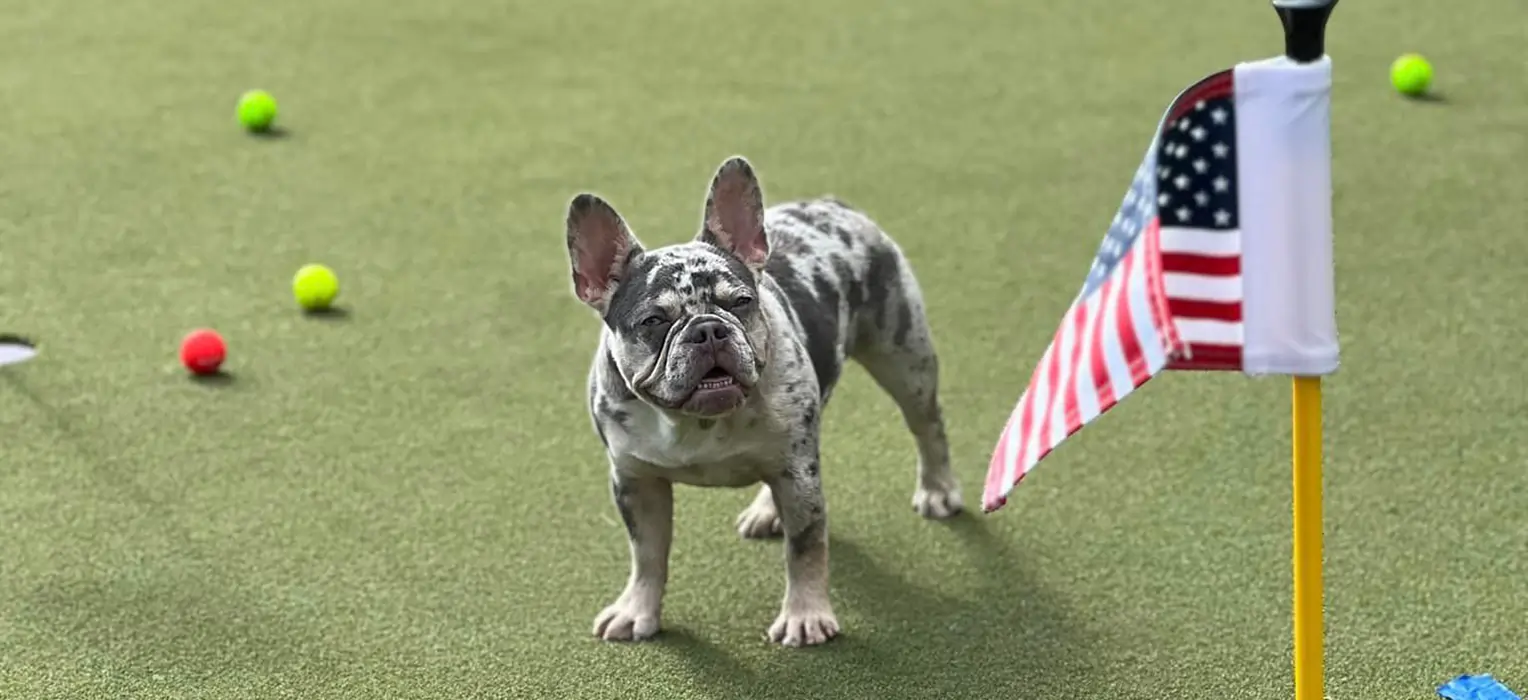 Keep Pet Stains and Odors at Bay
Dog parks, doggie daycares, and other commercial pet properties can deteriorate rapidly if they smell terrible or have stains from pet waste. Fortunately, we utilize a couple of incredible components that have been proven to combat this issue. The first is the highly effective antimicrobial Sanitized®. Sanitized eliminates up to 99% of bacteria that can be found in algae dead zones and on turf surfaces. This incredible component will also keep fleas and ticks from making a home out of your pet. Furthermore, we offer the pet friendly Envirofill® infill. This acrylic sand infill keeps odors and stains away thanks to its highly effective antibacterial properties.
Tampa artificial grass for pets is perfect for creating dog parks because it can be used by all breeds of any size. We are pleased to provide pet turf systems that are made as ecologically friendly as possible, providing exceptional cleanliness, performance, and longevity. To ensure that every product and installation we make achieves our high standards, we are happy to work directly with landscape architects, landscape designers, general contractors, and other industry experts.