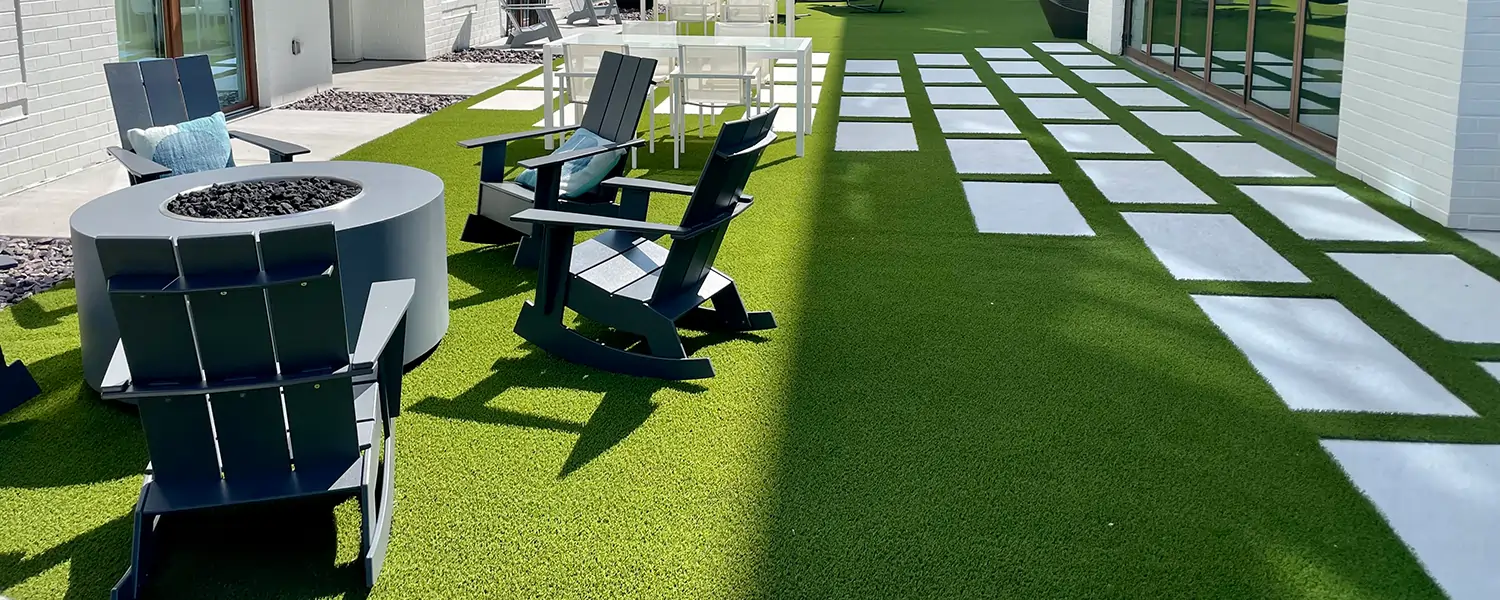 SYNLawn is helping apartment complexes take their landscapes and dog parks to the next level with Tampa artificial grass. We are transforming complexes throughout Tampa with undoubtably the most realistic and high-quality artificial turf available today. We want to help provide your residents with the safest, cleanest, and greenest surroundings. We recognize how important it is for you to make the perfect impression, so we are making it effortless with a wide variety of synthetic grass options.
Low-Maintenance and Highly Advanced Artificial Grass in Tampa, FL
Apartment complex property managers have a lot on their plate. From working with tenets to finding new amenities, your landscape care may not always be at the top of your list. You might also not be interested in the cost of maintenance crews. Fortunately, Tampa artificial grass will eliminate the need for traditional maintenance altogether, freeing up your time to invest further into your units and tenets. No more mowing, watering, or reseeding every few months. This not only saves you time, but it will save you up to 70% on your water bill and save on maintenance crews, lawn equipment, and repairs.
SYNLawn Tampa synthetic grass offers a level of superior durability and performance to handle heavy foot traffic and protect against dogs that may like to dig when they're excited. This is thanks to our exclusive Super Yarn™ technology and EnviroLoc+™ backing system, which create the strongest turf ever introduced to the artificial turf market. In addition, Super Yarn is coated with the highly effective antimicrobial by Sanitized®. Sanitized eliminates up to 99% of bacteria, mold, and mildew, helps prevent pet stains and odors, and helps to prevent algae buildup.
The Most Eco-Friendly Synthetic Grass for Apartments
SYNLawn is the first and only provider of plant-based Tampa artificial turf. We are committed to environmental sustainability and exploring all the possibilities for creating the most eco-friendly artificial grass Tampa has to offer. We utilize soybean oil in our backing system and sugar cane in our turf fibers to replace petroleum polyols and other harmful materials. This is thanks to our relationship with American farmers. We have been utilizing their soybeans since 2008 and as a result, have manufactured several products such as our EnviroLoc+ backing system that have been allowed us to manufacture the largest collection of USDA-certified synthetic turf.
EnviroLoc+ locks in turf fibers to prevent shedding and tearing as well as provide optimal drainage. It includes Super Drain+ technology, which allows our turf to drain up to 1,200 inches per hour, allowing for near-immediate use after encountering heavy rain and any other liquids.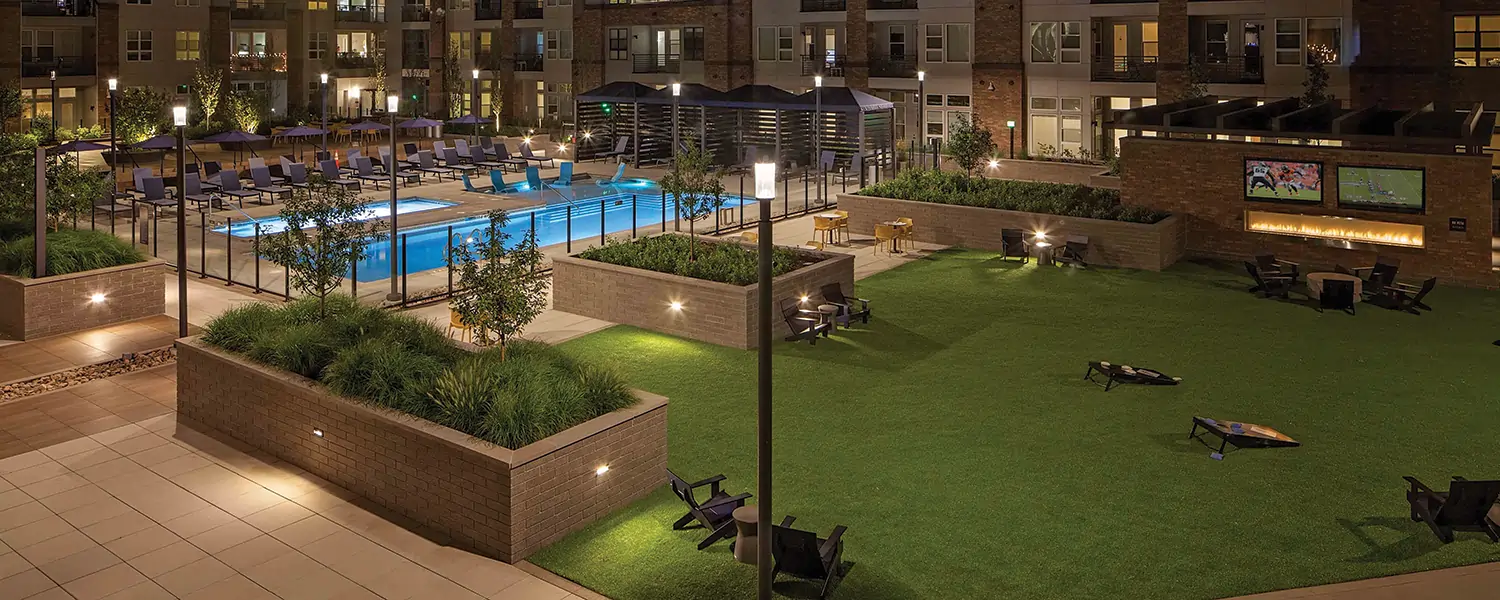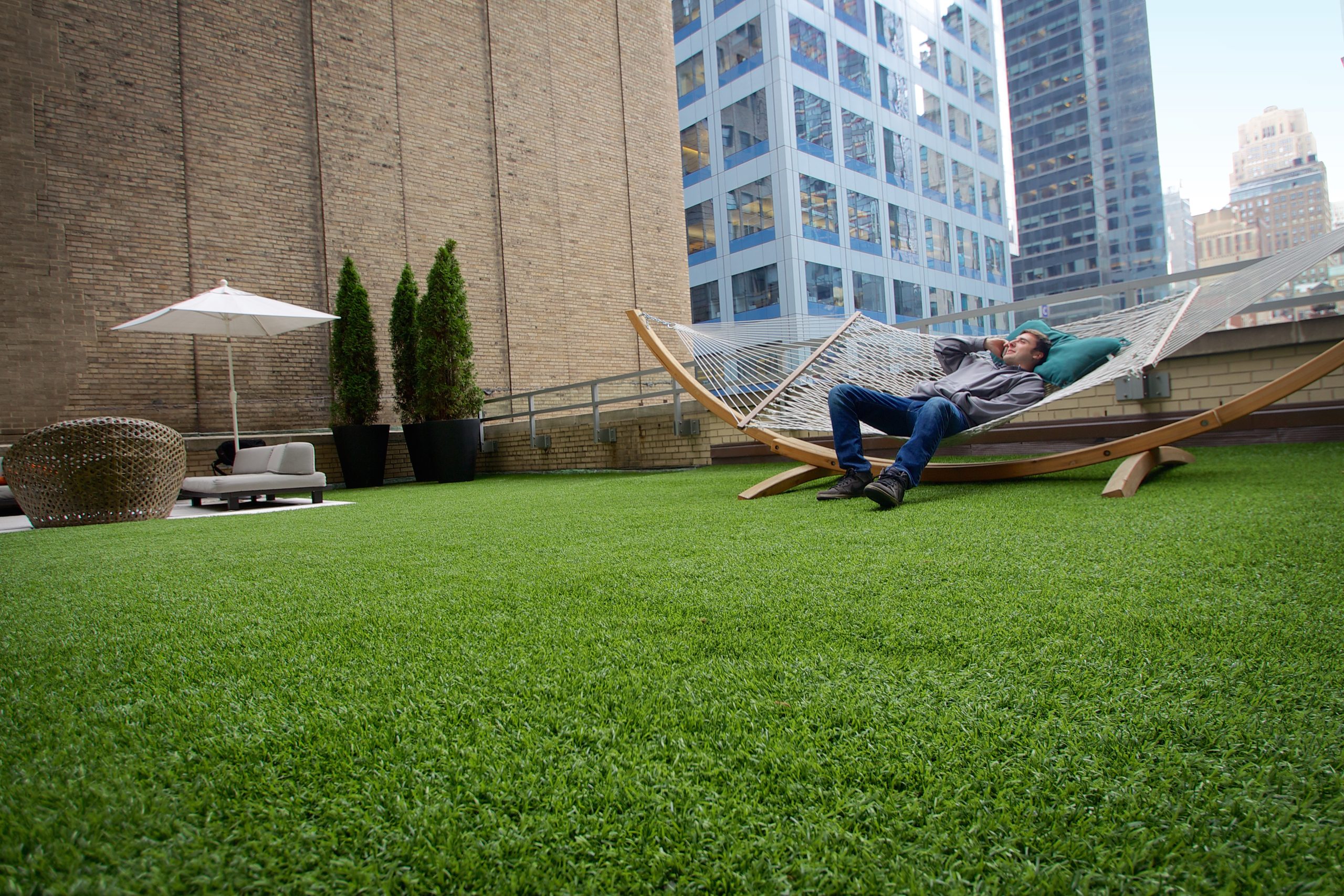 Commercial Safety Standards
Like any commercial property, multi-family residences must always take safety into consideration. These properties include lawns, dog runs, dog parks, playgrounds and more. At SYNLawn, safety is one of our highest priorities. We were the first to recognize the need for IPEMA-certified, Tampa playground turf surfaces and continue to find new ways to make our synthetic turf even safer.
We independently laboratory test our turf to meet proper fall height attenuations to cushion falls up to ten feet. We create slip-resistant and non-abrasive surfaces that prevent common injuries and abrasions and stay cooler year-round for all ages to enjoy.
Fire-Safe Tampa Synthetic Turf
We know that accidents can happen. However, as a leader in our industry, we feel we have a responsibility to cover as many safety concerns as possible. This is why SYNLawn is the first and only provider of ASTM E-108 Class A fire-rated turf. SYNLawn Tampa artificial turf with a Class A fire rating expands the crucial time window necessary for first responders to arrive at the scene and extinguish the blaze. No other company comes close to matching the excellent durability and fire resistance that SYNLawn products provide. Our turf is proven to slow and prevent the spread of fires, giving your residents more comfort when they choose your complex.