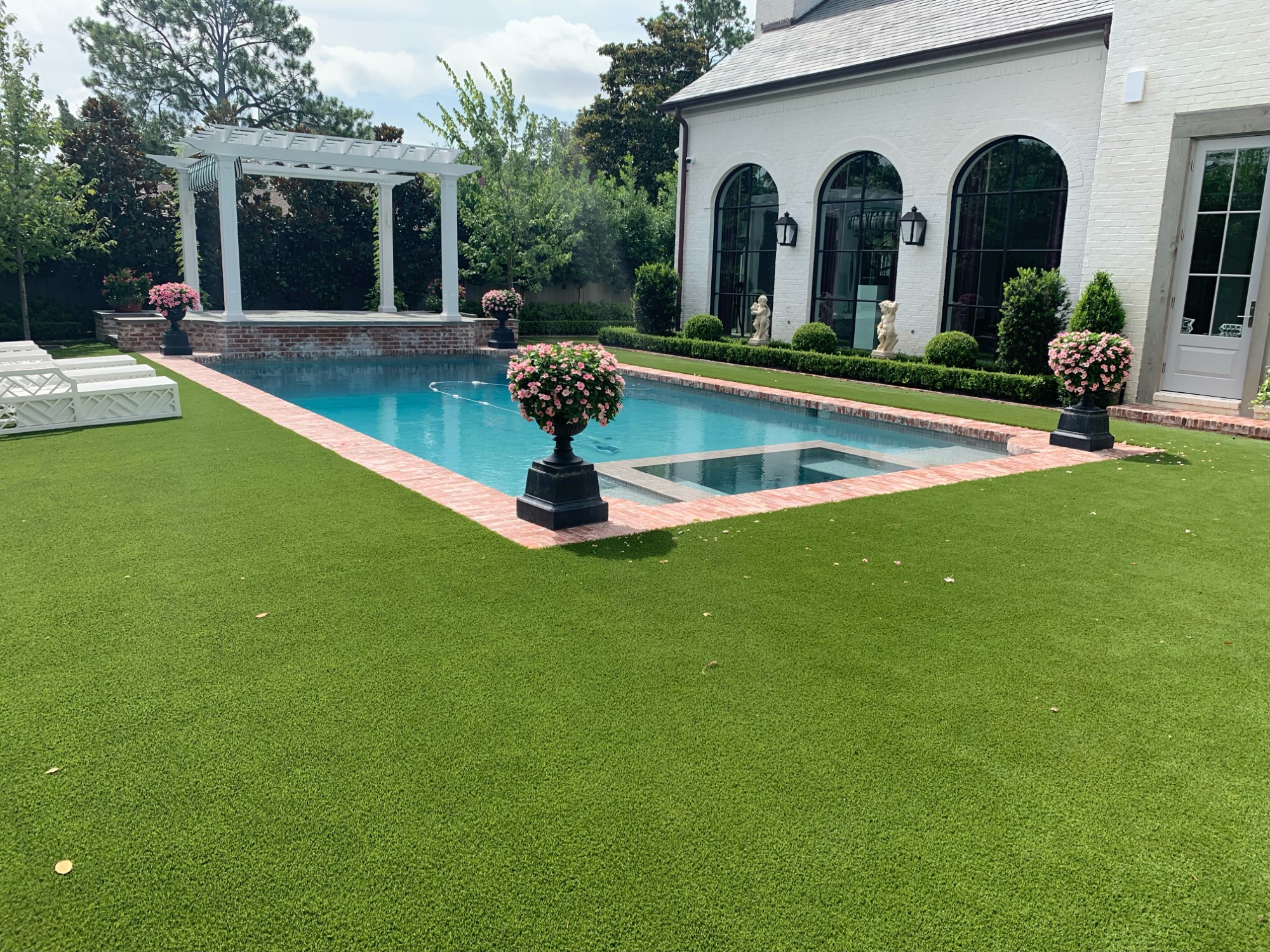 SYNLawn Tampa artificial grass is a simple way to eliminate the hassle of lawn care and enjoy opulent beauty year-round. The cost of watering, reseeding, and even lawn crews add up quickly, making lawn maintenance expensive and undesirable. For your budget, SYNLawn provides a perfect ecologically friendly substitute. We utilize our state-of-the-art and ultra-realistic artificial grass to help you save time and money without giving up the lush, green lawn of your dreams.
Exclusive benefits include, but are not limited to:
Up to 20% cooler surface temperatures year-round with HeatBlock™ technology
Super Yarn™ technology; the most technologically advanced turf yarn formula ever designed
EnviroLoc+™ backing system, made from renewable soybeans, dramatically enhances durability and lawn lifespan
SuperDrain+™ technology provides unmatched drainage capabilities of up to 1,200 inches per hour
Sanitized antimicrobial eliminates up to 99% of bacteria and prevents the growth of mold and mildew
DualChill™ IR reflective technology prevents fading year-round
StatBlock™ antistatic greatly reduces static build-up from friction
Prevents stains and odors from pet waste
IPEMA certifications that keep our children safe during outdoor playtime
Recyclable plant base materials including soybean oil and sugar cane
Made in the USA
Unmatched lifetime warranty
Low-Maintenance Tampa, FL Synthetic Grass
The days of traditional maintenance are long gone. Tampa artificial turf never needs to be watered, mowed, or reseeded. From the moment your installation is meticulously completed, your luxury lawn will last a lifetime with minimal effort. The most you'll ever need is an occasional brush with a leaf blower or broom to move leaves and other debris. Say goodbye to wasted afternoons and hello to more time with family and friends on the weekend.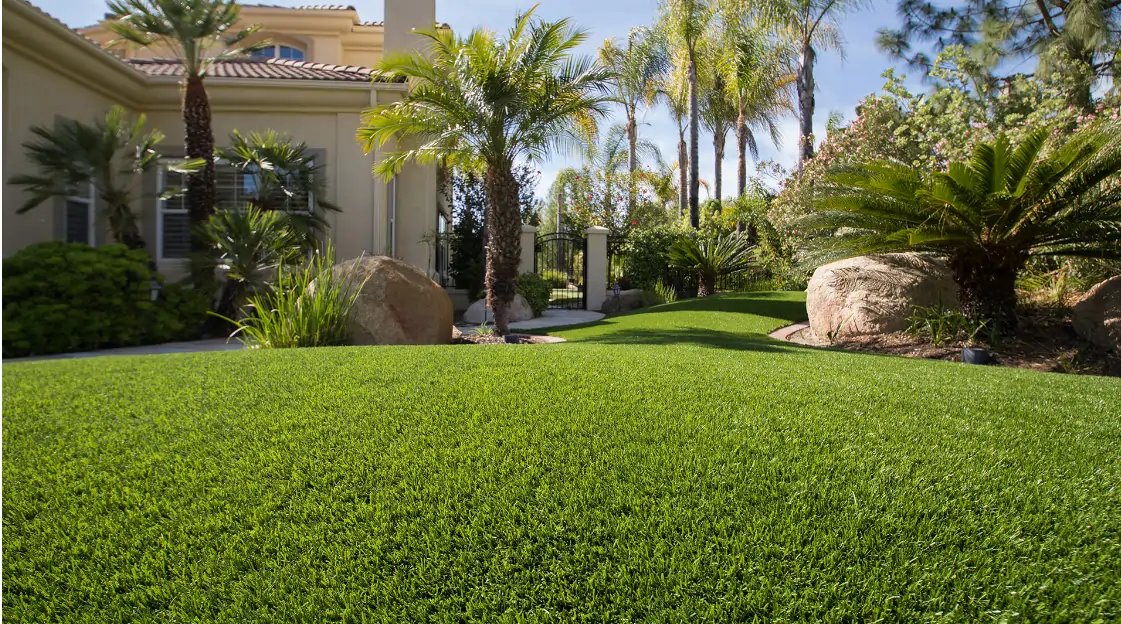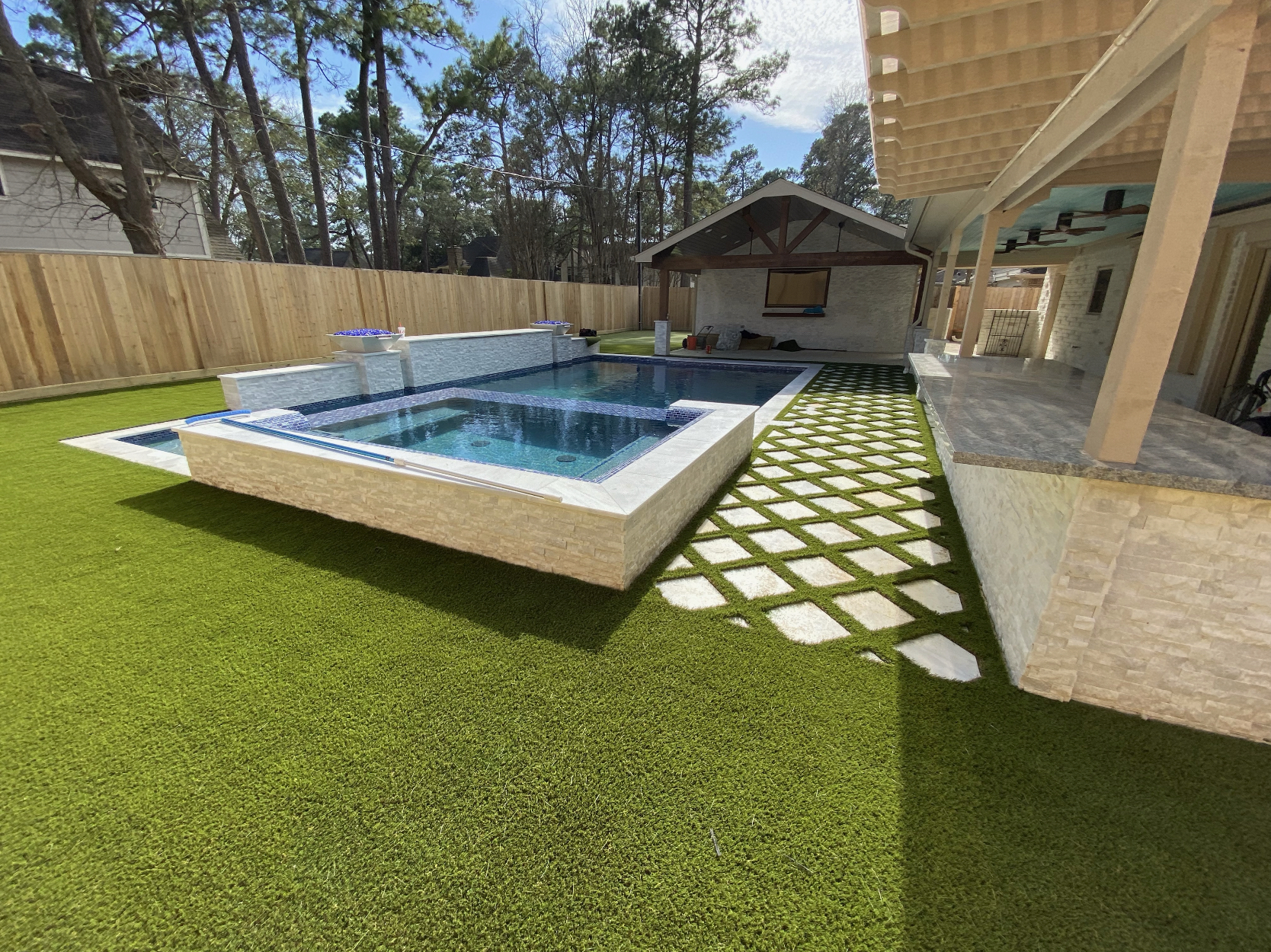 The Eco-Friendly Benefits of Tampa Synthetic Grass
SYNLawn is the first and only provider of plant-based Tampa artificial grass. As a leader in the artificial turf industry, it is our responsibility to create synthetic turf that will not have a negative impact on the planet. We are strong advocates of environmental sustainability and are proud to work closely with American farmers to make our efforts a reality. With their help, we locally source plant-based materials, including sugar cane and soybean oil. This allows us to remove harmful components and create recyclable and reusable synthetic grass.
On average, SYNLawn customers save up to 50 to 70% on their water bills by reducing their water consumption utilized for lawn care. In addition, we can significantly reduce carbon emissions caused by gas-powered equipment and eliminate your spending on lawn maintenance crews. The lawn mower alone is responsible for emitting nearly 90 pounds of carbon into the air that we breathe. As a result of our partnership, SYNLawn is the only company to offer a growing collection of USDA-certified synthetic turf options that are manufactured with up to 80% bio-based content.
Safe For Children and Pets
Many of our residential customers looking to create their own landscape have children and pets. Fortunately, we are the number one choice for kid-safe and pet-friendly artificial turf, as it is designed to meet commercial safety standards. SYNLawn turf is designed to eliminate the need for harsh chemicals and metals. In addition, many of our products feature our exclusive Super Yarn technology. Super Yarn combines a highly effective antimicrobial that prevents and eliminates up to 99% of bacterial growth, reflects infrared light to stay cool, and inhibits static electricity buildup. Further, with Super Drain+ technology and the EnviroLoc+ backing system, your landscape will drain up to 1,200 inches per hour, keeping it dry and ready for use, and will not shed in times of high activity. Even when your dog decides it wants to try and bury their toys,