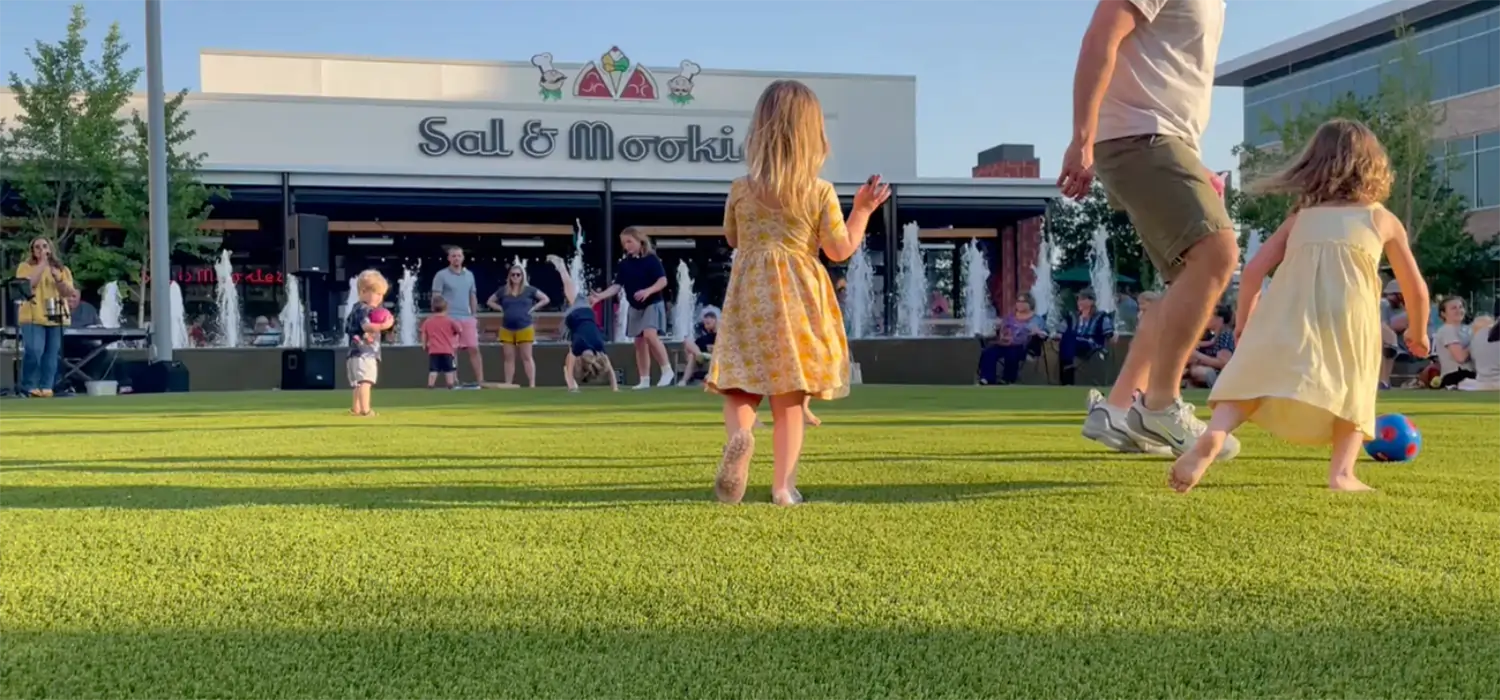 We know that the weather here in Tampa can get hot and humid, and with that comes increased temperatures on outdoor surfaces. Children, pets, and people of all ages may find it challenging to unwind as a result, especially during the summer. SYNLawn's goal is to provide Tampa artificial turf that offers as many advantages as possible to both residential and business consumers. SYNLawn offers a solution that is redefining how people view artificial grass in Tampa, FL. When its hot outside, conventional fake grass becomes uncomfortable because it absorbs and radiates heat as dark clothes do. However, at SYNLawn we created a unique heat-reducing technology that successfully combats heat absorption and the hot temperatures emitted as a result. HeatBlock significantly lowers surface temperatures by fighting thermal emissivity and lessens the glare that sunlight causes on grass fibers.
The Difference You Can Feel
In contrast to competing artificial grass or cheap imported turf products, HeatBlock Technology uses cutting edge, infrared-reflecting pigments to assist in dispersing heat accumulation and lower fiber emissivity by up to 20% more than any other brand on the market. HeatBlock is one of many unique turf technologies found exclusively within SYNLawn synthetic grass. No other artificial turf can provide the same level of protection as SYNLawn. We are certain you will love the cooling difference of our turf, so lay down on the grass and dry off from the pool.
At SYNLawn, we create our state-of-the-art turf collection with each customer's needs in mind. This entails developing unique technology like HeatBlock, to make Tampa artificial turf comfortable to use throughout the year. In order to maintain our position as a market leader and establish ourselves as the leading supplier of artificial grass, we collaborate closely with architects, landscape designers, and our clients. We provide the most eco-friendly and ultra-realistic synthetic turf in Tampa.
The appearance and temperature of synthetic turf is also impacted by IR-reflected light. Contrary to other manufacturer products, Tampa synthetic grass won't fade or melt when exposed to the sun continuously. Additionally, SYNLawn's HeatBlock Technology gives each grass fiber a finish that is less shimmery, softer to the touch, and less abrasive than that of other synthetic grasses, giving it a more realistic appearance and feel.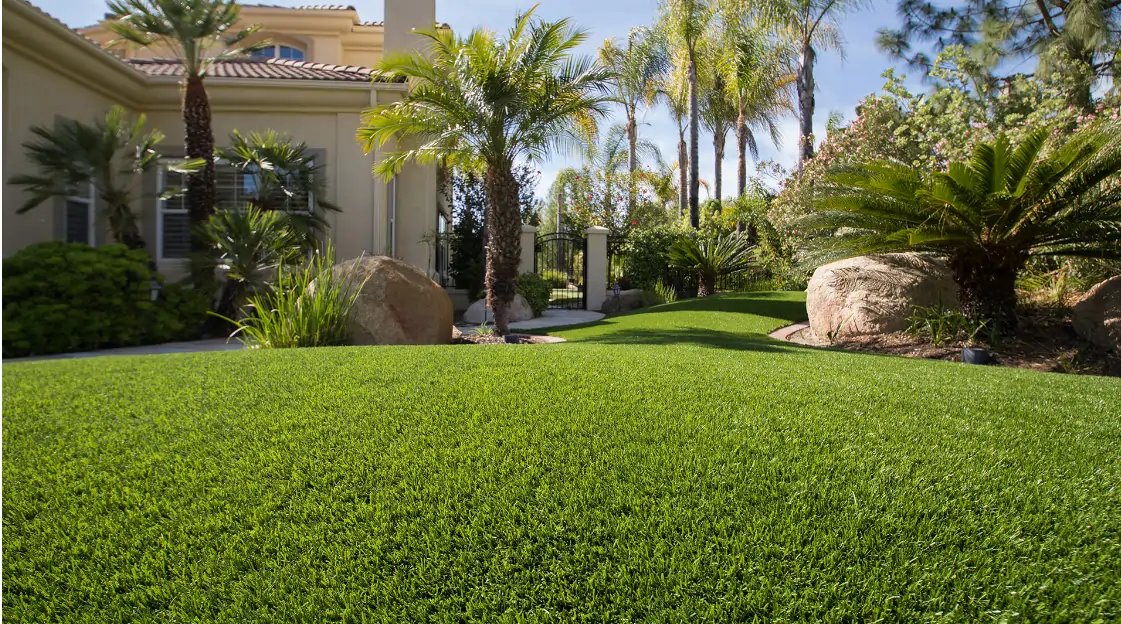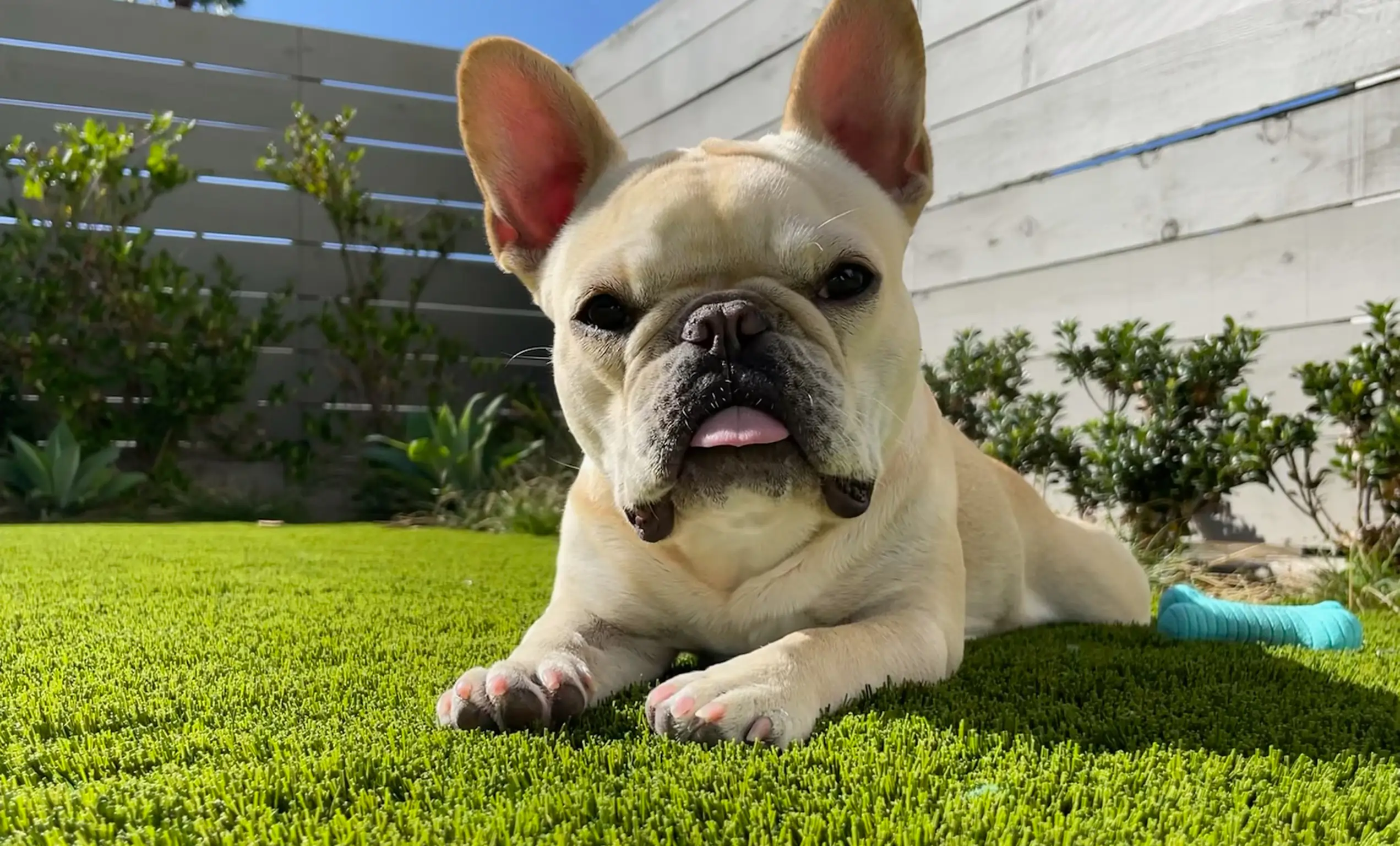 Keep Children and Pets Safer with HeatBlock™ Artificial Turf
SYNLawn Tampa artificial turf offers a long list of advantages. We also place a high priority on customer safety in addition to environmental protection. HeatBlock contributes to improved child and pet safety. With HeatBlock, kids can kick off their shoes and socks outside without burning their feet on the lawn, and you can relax knowing that your grass, dog park, or pet run won't burn your pet's paws. SYNLawn is ideal for any project, whether you're constructing a playground, a golf course, or a dog park, filling vacant space at your business, or remodeling your backyard at home.