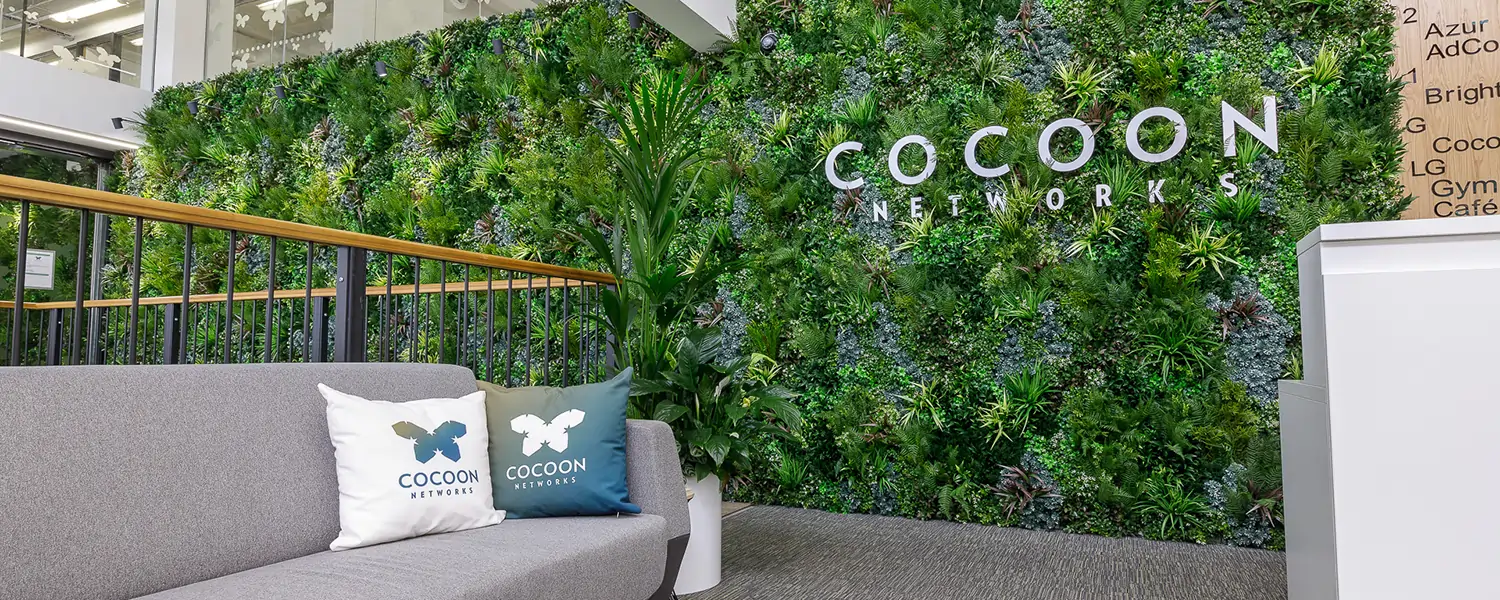 Tampa synthetic living walls introduce the beauty of natural plants to your commercial property without the hassle of maintenance. Your business or office space will breathe new life thanks to the year-round, stunning appearance of our synthetic plant walls. VistaFolia® synthetic green wall panels utilize the highest quality faux foliage and ivies to create plant surfaces that look and behave as closely to natural fauna as possible. At SYNLawn, we take inspiration from both nature and customer's vision to ensure a one-of-a-kind Tampa greenery wall installation.
Our realistic, low-maintenance vertical plant walls' modular components come together flawlessly. Greet your guests and customers with vibrant plant walls that double as an effective sound barrier and privacy screen. We also highly encourage you to customize your vertical garden with a range of colors and textures to fit any style or color palette.
Quick and easy installation into spaces where real plants could not naturally live
Indoor and outdoor designs are perfect for any project
Lightweight panels designed to allow free movement of air
Exact colors, shadings, and dimensions that replicate the realism of real plants
UV protection to minimize fading of outdoor installations
A range of color boxes are available to customize your arrangement
Manufactured to ISO 9001 quality standards
Wind, freeze, and sun tested to endure harsh weather conditions
Fire tested and rated for increased safety
Tampa greenery walls installed by SYNLawn are meticulously crafted from panel creation to installation. Until we have the most incredibly lifelike imitation green wall imaginable, every little aspect of the natural world is collected and polished through several prototypes. VistaFolia® vertical gardens are unique due to this attention to detail and the patent-pending technology in our panel and joint system.
The Benefits and Applications of Synthetic Living Walls in Tampa, FL
Plant life is a simple way to increase your property value and your business's appeal. Through many years of research and development, our faux foliage can display the real hues of natural plants. They are also free of any traditional maintenance. Tampa artificial living walls do not require messy irrigation systems, trimming, or pruning. Our team of experts will arrive at your location, install them utilizing our unique 3-panel system, and they will be ready for display over a lifetime.
Vertical living walls are suitable for any environment and have been both weather and fire tested. Applications for VistaFolia® synthetic plant walls include:
Hotels
Apartment complexes
Restaurants
Bars
Spas
Offices
Airports
Retail spaces
Shopping malls
Dealerships and more!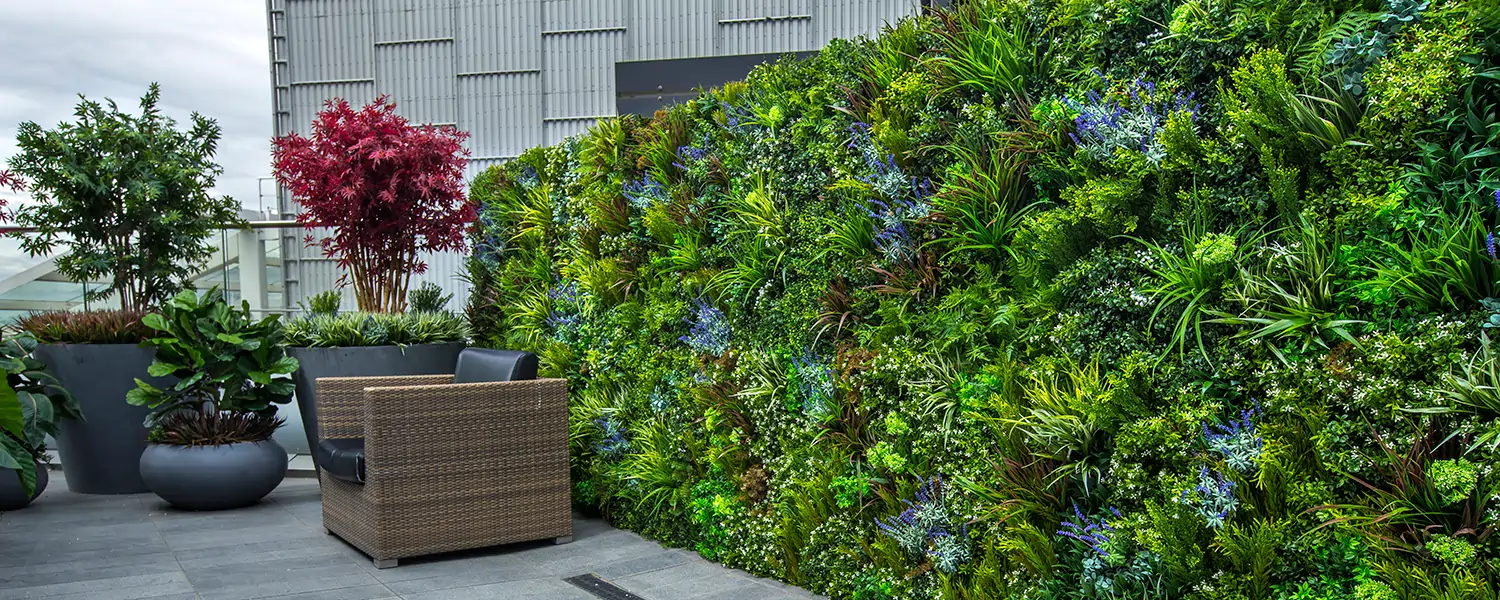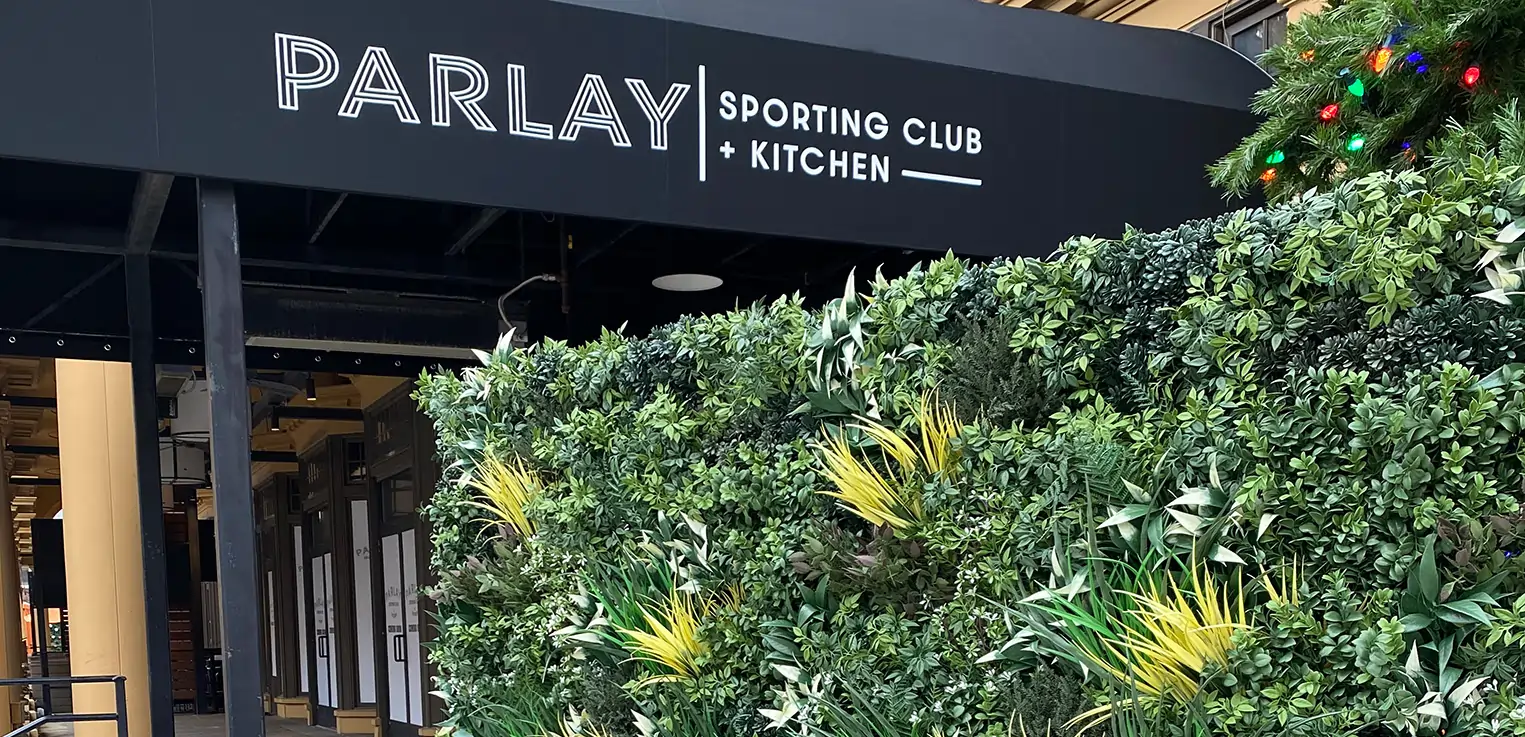 No Mess and No Stress
VistaFolia® artificial living walls in Tampa, FL can considerably reduce germ spreading due to their maintenance-free design and privacy screening. Tampa living walls serve as natural air filters, allowing for a more stimulating environment. They feature a no-touch design, meaning you will only have to lightly dust them at your convenience. Without irrigation, you will also be able to eliminate mold and mildew growth, which can be harmful to our respiratory systems.
Regardless of whether you're an architect, interior designer, or professional in your own field, Tampa living walls make it easy to add a touch of elegance to any property. We work closely with all our customers to understand their design goals and help bring them to life. Regardless of your budget, SYNLawn and VistaFolia® offer affordable payment options to accommodate you. We are happy to help you achieve your aesthetic goals and do so with environmentally responsible products.